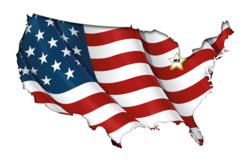 We understand the importance of servicing our customers as quickly and completely as possible.
Niles, IL (PRWEB) January 31, 2013
With Technical Support and Customer Service headquartered in Illinois, M&S Technologies, the first name in computerized vision testing systems, champions an all-around superior experience for the customer. For over 20 years, the decision to remain local has removed those barriers to effective communications that are occurring across many industries who have tried to reduce costs by delegating service and support off-shore. All of M&S Technologies' service personnel can be reached "live" to provide direct answers and reduce (or eliminate) wait times. Furthermore, the Service and Technical Support personnel have direct access to the Research/Development and Operations departments, a link which has proven invaluable for achieving a timely, accurate response to customers' issues. In addition to a quality experience, this means American jobs and American commerce.
"We understand the importance of servicing our customers as quickly and completely as possible. Additionally, we're taking full advantage of the talent and expertise that exists right in our own backyard. This translates into a satisfying and effective experience for the customer, and a streamlined integration of departments within M&S. It's a win-win situation." Kevin Butler, Director of Technology
About M&S Technologies:
Founded in 1990, M&S Technologies is a software company specializing in visual testing systems and dedicated to developing the very best products for eye-care professionals, optometry schools and universities, and products used in clinical trials. To date, over 20,000 systems are in use across 39 countries with a growing network that includes 23 distributors and several strategic industry alliances. Superior service, industry-leading technology and products that define the cutting edge have been the hallmarks of M&S for over 20 years.
For more information, please contact:
Carolyn Crabb
Marketing Coordinator
M&S Technologies, Inc.
847-763-0500
ccrabb(at)mstech-eyes(dot)com
http://www.mstech-eyes.com
#####