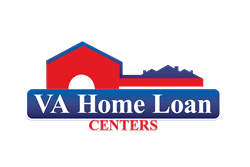 The loan limit increase is a promising indication of economic recovery.
San Diego, California (PRWEB) January 15, 2013
VA Home Loan Centers disclosed today that the Veterans Administration has raised the loan guaranty ceiling in many high cost of living areas. VA-qualified Veterans and active duty military seeking to buy a home using the "$0 down payment" option through the government guaranteed home loan program may see the number of homes available to them increase significantly.
The new loan limits are based on the median home price in each county, and apply to all properties that will be financed with VA loans.
Of the 3,234 counties in the country, ninety-seven saw an loan limit increases and two saw declines. The majority of the counties have remained unchanged in their limits since 2010 which were set to a limit of $417,000.
The areas with the highest increase were San Miguel, Colorado and Nantucket, Massachusetts which each saw an increase of $469,000, bringing the new no money down loan limit to $1,094,625; San Francisco county saw an increase in their loan limit of $362,000, bringing the new $0 down loan ceiling to $987,500. The Washington D.C. area saw increases in the maximum loan program ranging from $218,000 to $242,000 bringing a majority of the areas loan limit to $843,750. Many other counties saw increases ranging from modest amounts to sums just under $100,000.
Only two areas saw the home loan ceiling drop in 2013, a welcome change from 2012 when a majority of high cost county limits were reduced. This year only Santa Barbara and Teton, Wyoming saw very modest declines.
While there is no Veterans Administration cap on the loan amount given VA-qualified buyers, those wishing to buy or refinance properties valued above the ceiling in their area are required to pay a down payment of 25% of the difference, to receive the guarantee.
The VA program allows qualified buyers to finance up to 100% of the purchase price of existing or new construction with one to four residential units. Current VA-qualified homeowners may refinance their homes from a non-VA guaranteed loan up to 90% of the homes current appraised value. Homeowners with an existing VA loan may refinance up to 100% of the current loan ceiling of that county. All borrowers of the program must intend to occupy the property as their primary residence.
"While only a small percentage of borrowers in specific markets will be impacted by these changes," said Philip Georgiades, chief entitlement officer for VA Home Loan Centers, "the increase in the loan amount means that there is reality-based pricing, and that qualified veterans will now be able to find greater numbers of eligible properties. The loan limit increase is a promising indication of economic recovery."
The new loan limits went into effect on January 1, 2013 and will continue until December 31, 2013 barring any congressional action. Although the Veterans Administration can raise the limits with congressional approval, they cannot lower the limits until January 1, 2014.
To learn about any congressional action modifying the 2013 VA loan program or other issues affecting Veteran and active duty military home ownership, visit vahomeloancenters.org.
# # #
About VA Home Loan Centers (http://www.vahomeloancenters.org)
VA Home Loan Centers is a qualified lender of mortgage loans to United States veterans. VA loans help Veterans, active and former duty military achieve home ownership.
VA loans are available in 15-year and 30-year fixed mortgages. VA-eligible borrowers who apply through VA Home Loan Centers may qualify for a rebate of up to 2.75% of the loan amount.
VA Home Loan Centers assists with military short sales, purchase assistance and loan application processing. VA Home Loan Centers offers higher debt ratios as well as the no money down / no closing costs option (VA no-no). The loan program requires no mortgage insurance premiums, no prepayment penalties and offers low interest rates.
Call 888-573-4496 to learn more about the program or click here to apply.