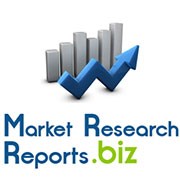 Albany, NY (PRWEB) May 16, 2013
As a device pumping gases at a high speed to improve and maintain a vacuum state within a wide pressure range, vacuum pump is widely applied in the industries such as metallurgy, chemical, food and electroplating.
In 2011, the output of vacuum pump in China registered 7.3996 million sets, with a year-on-year rise of 12.6%. In 2012, the figure approximated 8.5 million sets, rising by 15% from a year earlier. Affected by downstream demand and environmental protection pressure, the product segments of vacuum pump behave differently. For example, in spite of a wide application scope, the market share of water ring vacuum pump shrinks gradually due to the restriction of environmental protection pressure; the dry vacuum pump rose sharply and performed well in 2012, and the high-end market is mainly dominated by enterprises from Europe, America and Japan.
To Read the Complete Report with TOC Visit: http://www.marketresearchreports.biz/analysis-details/china-vacuum-pump-industry-report-2013-2016
From the perspective of vacuum pump import/export unit price in China, the vacuum pump import unit price amounted to USD252.08/set in 2012, while the export unit price reached USD42.35/set in same term, indicating relatively high import dependency on high-end products. Along with the improvement of technical level of vacuum pump in China, the import unit price is now witnessing decline gradually.
As of the end of 2012, major foreign-funded enterprises of vacuum pump have made arrangements in Chinese market, including Gardner Denver, Leybold ULVAC, Osaka Vacuum, Tuthill, Edward, etc.. In particular, Gardner Denver has established 9 subsidiaries in China, involving Gardner Denver Nash Machinery (with major sales brand as Nash), Gardner Denver Thomas Pneumatic Systems (Wuxi) (Thomas), ILMVAC Trading (Shanghai) (ILMVAC), Gardner Denver Trading (Shanghai) (Elmo Rietschle), Gardner Denver Machinery (Shanghai) (Air Drive, Drum, Emco Wheaton, Gardner Denver, TODO and Wittig) and so on.
To Buy The Copy of This Report Visit: http://www.marketresearchreports.biz/analysis/167910
Table of Content
1 Overview of Vacuum Pump Industry
1.1 Definition and Classification
1.1.1 Definition
1.1.2 Application Area and Range
1.2 Industrial Policy
2. Vacuum Pump Market
2.1 Industry Overview
2.2 Import & Export
2.3 Market Pattern
3. Market Segments
3.1 Water Ring Vacuum Pump
3.2 Dry Vacuum Pump
3.2.1 Overview
3.2.2 Market Size
3.3 Molecular Pump
4. Major Multinational Manufacturers
4.1 Gardner Denver
4.1.1 Profile
4.1.2 Pump Business
4.1.3 Gardner Denver Nash Machinery Ltd.
4.1.4 Thomas
4.1.5 Elmo Rietschle.
4.1.6 ILMVAC
4.1.7 Robuschi
4.1.8 Gardner Denver China
4.2 Oerlikon Leybold Vacuum
4.2.1 Profile
4.2.2 OLV China
4.3 ULVAC
4.3.1 Profile
4.3.2 Vacuum Pumps
4.3.3 ULVAC China (ULVAC Ningbo Co., Ltd.)
4.4 Osaka Vacuum
4.4.1 Profile
4.4.2 Business Performance
4.4.3 Osaka Vacuum China
4.5 Tuthill
4.6 Edwards
4.6.1 Profile
4.6.2 General Vacuum
4.6.3 Edwards China (Edwards Vacuum Pump Manufacturing Shanghai Co., Ltd.)
4.7 Busch
4.7.1 Profile
4.7.2 Busch China (Busch Vacuum Shanghai Co., Ltd.)
4.8 Pfeiffer Vacuum GmbH
4.8.1 Profile
4.8.2 Vacuum Pumps
4.8.3 Pfeiffer Vacuum (Shanghai)
4.9 KNF
4.10 Kashiyama
To Read the Complete Report with TOC Visit: http://www.marketresearchreports.biz/analysis-details/china-vacuum-pump-industry-report-2013-2016
About Us
MarketResearchReports.Biz is the most comprehensive collection of market research reports. MarketResearchReports.Biz services are especially designed to save time and money of our clients. We are a one stop solution for all your research needs, our main offerings are syndicated research reports, custom research, subscription access and consulting services. We serve all sizes and types of companies spanning across various industries.
Contact
M/s Sheela
90 Sate Street, Suite 700
Albany, NY 12207
Tel: +1-518-618-1030
USA – Canada Toll Free: 866-997-4948
Email: sales(at)marketresearchreports(dot)biz
Website: http://www.marketresearchreports.biz/
Blog: http://mrrbizmintel.blogspot.com/