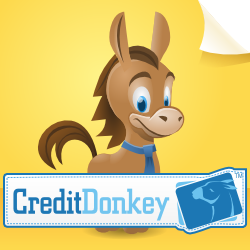 Los Angeles, CA (PRWEB) May 21, 2013
Veterans stand out in American society as some of the most disciplined and hardworking citizens. So it's not surprising that they're more likely than non-veterans to start their own business. In fact, in a new research infographic, CreditDonkey shows how entrepreneurial vets keep helping their country – in this case the economy – after returning to civilian life.
Infographic: http://www.creditdonkey.com/veteran-business.html
"Sometimes the media focuses on the difficulty veterans have in getting back to work at home, but the fact is they often have the necessary skills to be their own boss and run their own business, many of them very successfully," said Charles Tran, founder of CreditDonkey.com, a credit comparison and financial education website.
Check out the data-packed infographic to find:
The impact of veteran-owned businesses on the economy and job growth

How veteran-owned businesses compare to other companies in size and employment
What states have the most businesses owned by vets
What types of companies veterans are most likely to own
How veteran entrepreneurs' ages compare with those of other business owners
This feature also shows where veterans get funding to start their businesses and how they stack up to their competitors when it comes to exports.
"Fortunately, there are a lot of resources out there for veteran-owned businesses," Tran said. "The federal government has some excellent programs to help vets gain the skills they need and develop strong business plans."
Visit http://www.creditdonkey.com/veteran-business.html to view the full infographic on veteran-owned businesses.
CreditDonkey.com publishes credit card reviews, deals, and tips to help businesses and individuals make informed credit decisions. Business owners and anyone else can visit http://www.creditdonkey.com/ to find the best credit card that meets their financial needs.