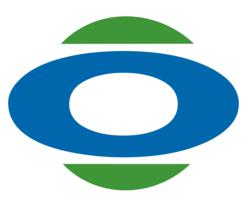 "We are proud to be part a community that can show how minority owned business can create new technology that improves organizational and individual productivity and business outcomes." Alfredo Ramirez, President and CEO of Vyopta
Austin, TX (PRWEB) April 30, 2013
Vyopta Incorporated, the leading developer of business intelligence and process automation applications for mobile, PC and meeting room video collaboration systems, today announced their selection as a Top 100 business awards honoree.
Vyopta was recognized as both a Top 100 Asian Pacific Owned Business in the U.S. and Top 100 Diversity Owned Business in Texas. DiversityBusiness.com's award honorees represent the nation's strongest segment of privately held and diverse companies. More than 20 million people view the "Top Business List" each year.
This year marks DiversityBusiness.com's 13th annual listing of the nations top businesses. Over 1.3 million businesses participated in this year's program. The "Top Businesses" are determined by a selection committee, which evaluates the eligibility for all submissions in each award categories. The selection committee base their decision on an extensive set of criteria which include: reviewing each entrant's business profile, website and gross annual sales submitted. The businesses selected on these prestigious lists have become highly coveted among corporations, government agencies and educational institutions who desire to increase opportunities with privately held businesses.
"We are honored to be recognized again by DiversityBusiness.com," says Alfredo Ramirez, President and CEO of Vyopta. "We are proud to be part a community that can show how minority owned business can create new technology that improves organizational and individual productivity and business outcomes."
About Vyopta Incorporated
Vyopta is the leading developer of business intelligence and process automation applications for video collaboration, enabling operations intelligence, customer service and content publishing automation that unleash the power of interactive video communications. Vyopta enables companies to do more with video – revolutionizing the way they sell, service, communicate and innovate. The Vyopta family of products includes vAnalytics™, vAccess™, vPublish™, vSchedule™ and vControl®. For more information on Vyopta, visit http://www.vyopta.com.
About DiversityBusiness.com
Launched in 1999, DiversityBusiness is the largest association of privately owned businesses throughout the United States that provide goods and services to Fortune 1000 companies, government agencies, and colleges and universities. DiversityBusiness provides research and data collection services for diversity including the "Top 50 Organizations for Multicultural Business Opportunities", "Top 500 Diversity Owned Companies in America", and others. Its research has been recognized and published by Forbes Magazine, Business Week and thousands of other print and Internet publications. The site has gained national recognition and has won numerous awards for its content and design. For more information on DiversityBusiness.com, visit their website.
Vyopta and vControl are registered trademarks of Vyopta Incorporated, and the trademarks of the Vyopta family of products are trademarks of Vyopta Incorporated. All other trademarks referenced herein are the property of their respective owners. Specifications subject to change without notice.