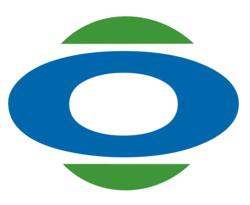 "The combination of Nexus professional services, Cisco technology and Vyopta applications offers customers best-of-breed solutions" -- Alfredo Ramirez, President and CEO of Vyopta
Austin, Texas and Valencia, California (PRWEB) February 27, 2013
Nexus IS, Inc., a leading national provider of professional and managed services for advanced IT solutions, and Vyopta Incorporated, the leading developer of business intelligence and process automation applications for video collaboration, today announced the two companies have forged a direct value-added reseller partner relationship. The reseller partner relationship enables Nexus to augment its delivery of solutions and services to Cisco business video customers with Vyopta applications, enabling customers to do more with video.
"We are excited to be working with Vyopta to bring greater utility and strategic value to our customers' video communications applications," said Waheed Choudhry, President and COO of Nexus. "Vyopta represents an integral part of aligning video with business initiatives, enabling us to advance the solutions and services we provide to our customers."
Vyopta applications (vControl®, vAccess™, vAnalytics™, vSchedule™ and vPublish™) fuse business video products into end-to-end solutions that transform the way companies utilize video; providing greater accessibility to an organization's expert resources, improving teaching technologies and transforming the way companies measure the impact of their video communications investment. Vyopta solutions set the standard in quality, scalability and robust capabilities to support a variety of customer use cases, from automation and management of workflows for on-demand video calls, to lecture capture and publishing, to powerful business analytics.
"The combination of Nexus professional services, Cisco technology and Vyopta applications offers customers best-of-breed solutions," said Alfredo Ramirez, President and CEO of Vyopta. "Our partnership allows customers to adopt advanced video solutions to support their high-priority business initiatives from collaboration among customers and partners to delivery of patient care, customer services and education."
About Vyopta Incorporated
Vyopta is the leading developer of applications for video collaboration, enabling operations intelligence, customer service and content publishing automation that unleash the power of interactive video communications. Vyopta enables companies to do more with video – revolutionizing the way they sell, service, communicate and innovate. For more information on Vyopta, visit http://www.vyopta.com.
About Nexus IS, Inc.
Based in Valencia, CA, Nexus leverages its extensive experience and expertise to enable organizations to Connect, Collaborate, and Create. We do this by providing expertise in end-to-end technology solutions based on six distinct, yet complementary practices: Collaboration, Business Video, Data Center, Cloud, Borderless Networks and Managed Services. Nexus partners with industry leaders including Cisco, EMC, NetApp, VMware, Microsoft and NEC to ensure its customers are provided the most comprehensive and competitive solutions. Nexus serves the private sector, from small business to the Fortune 500; and the public sector including local, state, and federal government. Additionally, Nexus has highly specialized vertical market practices including education, retail, hospitality and healthcare where they have developed proprietary applications that turn unified communication into clinical workflow solutions. For additional information, please visit http://www.nexusis.com.
###
Vyopta and vControl are registered trademarks of Vyopta Incorporated, and the trademarks of the Vyopta family of products are trademarks of Vyopta Incorporated. All other trademarks referenced herein are the property of their respective owners.