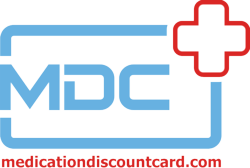 Margate City, NJ (PRWEB) June 06, 2013
The term E. Coli refers to a broad spectrum of bacteria that can be found in plants, the environment, or in the digestive tracts of animals and humans. Many of these bacteria are harmless, while others can make people seriously ill, and still others are deadly—especially if left untreated.
Travelers to certain regions of the world are especially susceptible to the kind of E Coli infections that can lead to diarrhea, respiratory problems, urinary tract infections, and more. Infection can be contracted from consuming undercooked or contaminated food, from exposure to unsanitary conditions, or from impure water. Untreated, E Coli infections lead to a debilitating level of infection that can be fatal to some patients. Treatment, when administered promptly, can greatly improve positive outcomes. Xifaxan is an antibiotic treatment that combats specific effects of E. Coli. Xifaxan coupon cards are now available through MedicationDiscountCard.com.
There are millions of Americans who cannot afford access to the prescriptions they need. That's why MedicationDiscountCard.com offers a Xifaxan coupon card as well as cards for thousands of other prescription and generic drugs, at discounts of 10-75% off. The company's mission is to help the millions of uninsured or underinsured patients and families gain access to affordable healthcare and treatment.
To obtain a free prescription discount card, patients need only to locate their desired medication on MedicationDiscountCard.com and print their card on a home printer for immediate savings on thousands of prescription medications. Cards may also be mailed to a patient's home at no charge upon request. Whether cardholders are uninsured or have insurance that does not cover their needed prescriptions, these prescription discount cards help them save between 10% and 75% on medications. Xifaxan discount cards are free, require no medical exam or questionnaire, and can be used at thousands of pharmacy chains and local drugstore across the nation.
Sources:
http://www.cdc.gov/ecoli/
http://www.drugs.com/xifaxan.html