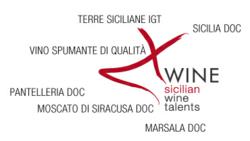 X Wine, Sicilian Wine Talents: US Tour 2013
-- Six Sicilian estates tour the West Coast pouring over 60 wines and spirits from the sunny southernmost Italian island in the Mediterranean. Seminars and tasting for media, wine and food professionals.
Los Angeles, California (PRWEB) May 30, 2013
Location: Los Angeles
Date: 06/03/2013 at 12:00pm
Price: Free for screened trade and NASA 2013 members (seats limited)
Ravaged by Vandals during the 5th century CE, the town of MARSALA was annexed in the 6th century to Justinian's Empire (Roman). In this period the town was marked by dysentery, neglect by the empire and victim of the forays of pirates. Arabic invaders' arrival at the nearby Granitola mount in the 8th century entailed the revival of commerce and the start of the rebirth of this ancient and mysterious place, named 'Marsa Allāh', namely "God's harbor".
English trader John Woodhouse, in 1773, landed at the port of Marsala and discovered the local wines produced in the region. Exporting Marsala wine indeed proved so successful that Woodhouse returned to Sicily and in 1796 began the mass production and commercialization of wine from this area including the fortified version that carries the name of the town.
The beautiful and warm Sicilian West Coast is not home to the fortified Marsala alone. To the contrary the area produces amazing regular dry whites & reds and enchanting sun-drenched dessert wines that showcase the unparalleled Mediterranean and exotically middle-Eastern allure of wines made with local indigenous varietals (Nero D'Avola, Zibibbo, Grillo, Catarratto…), as well as various gorgeous liqueurs like 'Limoncello'.
These are some of the most exotic wines the island of Sicily has to offer.
X Wine was founded by six Sicilian estates who pooled their talents and resources to become world ambassadors for the natural beauty, rich history, diverse culture and amazing wines and food products grown and crafted on their beautiful Mediterranean island.
Join us for an educational seminar and guided tasting of 10 wines and products including real quality Marsala, dessert wines, regular whites & reds, as we take you on a "One Thousand and One Night" tour of this ancient Mediterranean location.
WHEN: JUNE 3rd (Mon), 12:00pm – 2:30pm
WHERE: DRAGO CENTRO (525 S Flower St, Los Angeles, CA 90071)
TEACHER: ALESSIA BOTTURI, Gold-Pin Certified Sommelier, Master Taster, NASA President
RSVP: CLICK HERE