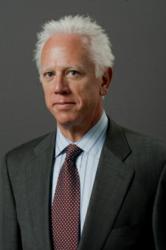 SalesPortal provides solutions that allow corporations to realize the full revenue potential of their strategic partnerships.
Redwoord City, Calif. (PRWEB) January 16, 2013
SalesPortal (http://www.salesportal.com), the first partnership marketing network for enterprises using contact centers as a strategic customer engagement channel, today announced executive team changes to support the next phase of its growth. The new team reflects the adoption of the company's partnership marketing services by large enterprise customers and the need to deploy and support those solutions.
SalesPortal has named Carol Snell, formerly SalesPortal's executive director, as chief executive officer and hired Dan Reed, formerly an advisor to SalesPortal, as chief revenue officer. In addition, the company has named co-founder and former CEO Saurabh Khetrapal as its chief strategy officer.
"Going into 2013, we're excited by the traction and pull that we see for our services among Fortune 1000 enterprises," states Snell. "We've assembled an experienced team to address the opportunity and accelerate our business."
Snell has deep executive experience in high-growth, venture-funded companies delivering leading-edge customer service solutions. She has a broad range of experiences that includes venture financing, refining market direction for technology-focused businesses, building management teams and establishing strategic alliances. Her career highlights include co-founding Aspect Communications and being CEO of two early-stage startups, executive of a global communications company and board chairman for venture-backed startups.
As chief revenue officer, Reed is responsible for direct sales and indirect channel development, as well as driving the expansion of SalesPortal among large enterprises. He has co-founded two companies focused on delivering cloud-based virtual contact center solutions. He has held senior executive positions with companies in contact center and customer acquisition and care industries where he worked closely with Fortune 500 customers.
In his new capacity as chief strategy officer, Khetrapal will guide the vision and strategic direction for market opportunities, products and partnerships.
"We're fortunate to be setting the pace for an extraordinarily underserved market opportunity of partnerships in the voice channel," Khetrapal said. "SalesPortal provides solutions that allow corporations to realize the full revenue potential of their strategic partnerships."
About SalesPortal
SalesPortal is the first partnership marketing network for enterprises with contact centers. The patented cloud-based technology enables companies to engage customers with relevant end-of-call offers in sales and service contact centers. Leading global brands use the platform as a core component of their customer engagement and customer acquisition strategies. Marketing and contact center executives adopt SalesPortal as an incremental revenue source and an extension of existing marketing partnership programs. SalesPortal has been recognized for its innovation by a number of organizations, including Red Herring for its Top 100 Global and Top 100 Americas awards, Direct Marketing Association's Innovation Award and America Teleservices Association's Technovation Award. For more information, visit http://www.salesportal.com.