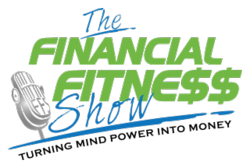 Grand Rapids, Michigan (PRWEB) April 30, 2013
The weekly consumer advice program, The Financial Fitness Show, and its Hosts, Chip Cummings and Tony Rubleski, are proud to welcome Carroll Broadcasting and "The Bay's Best, WIOS" in Tawas City, Michigan to their growing talk radio family:
The Financial Fitness Show can be heard on:
WIOS 1480 AM in Tawas City, MI
Air time: Saturdays at 1 p.m. ET
Chip, Tony and Talk Media Network CEO Josh Leng thank WIOS Program Director, Marvin Walther, and Carroll Broadcasting's President and General Manager, John Carroll, Jr., for adding The Financial Fitness Show to the WIOS lineup.
The Financial Fitness Show can now be heard on 10 radio stations across Michigan.
About The Financial Fitness Show:
The Financial Fitness Show provides a different kind of approach to helping people build wealth and eliminate personal debt. Forget about stock analysis, portfolios, investments and interest rates – this is NOT your typical financial show! Instead, show topics range from credit card and budgeting strategies – to negotiating mortgages, business start‐ups and success stories. Listener Q&A, motivational and practical tips combine to give the audience actionable ideas for saving money, building personal wealth or starting a new business. The show provides insights and interviews with a variety of nationally renowned experts and authors, combined with listener questions in a fun and fast‐paced format.
About The Hosts:
The Financial Fitness Show is hosted by international speaker and recognized real estate and finance expert, Chip Cummings. Every week, Chip is a #1 best‐selling author of eight books, who regularly appears on the FOX Morning Show, FOX & Friends, Wall Street Journal, and many other media programs. He was a featured guest on the cable TV series "Sweat Equity", and has over $1 Billion in sales volume under his belt.
Tony Rubleski is also a featured speaker, best‐selling author and renowned expert at teaching people the "mindset" for professional achievement.
Their clients include many Fortune 500 companies and international clients, and together they bring an energy that's focused on total personal success for the listener!