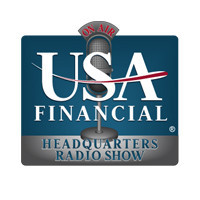 "We help our listeners PLAN first, and INVEST second, based on sound financial principles." -- Mike Walters, Host of the USA Financial Headquarters show
Ada, MI (PRWEB) May 31, 2013
The weekly financial talk radio program, USA Financial Headquarters (USAFHQ), has expanded with the addition of three new stations to its financial information family. The USA Financial HQ show proudly welcomes:
News Talk 1280 WGBF-AM
Evansville, Indiana
Air time: Sundays, 9 AM CT
News Talk 1490 WOMI-AM
Owensboro, Kentucky
Air time: Saturdays, 9 AM CT
WITZ 990 AM
Jasper, Indiana
Air time: Saturdays at 9 AM ET
Debuts on Saturday, June 15th
Local USA Financial Advisors are Brad Ford and Wayne Hentrup, of Vineyard Financial (http://www.vineyardfinancial.com).
Mike Walters, Host of the USA Financial Headquarters show, emphasizes that, "We help our listeners plan first, and invest second, based on sound financial principles."
The program now airs on 21 affiliate radio stations across America.
The USA Financial Headquarters Show is a nationally syndicated financial talk show hosted by executives who run an investment broker/dealer, money management firm, insurance brokerage, and technology firm. Your source for all things financial, the show and its website (http://www.usafinancialhq.com) deliver "meaningfully relevant" information to consumers in or nearing retirement.