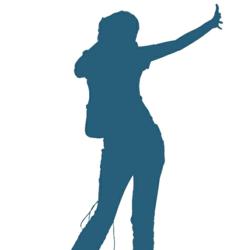 (PRWEB) January 31, 2013
Thenumber1.com has recently introduced their latest social rating competition, designed specifically for the younger visitors of the website. It may be recalled that this recently created website has already gained tremendous popularity, and thousands of visitors regularly participate in the rating contests in this website. The website's most recent introduction involves a rating competition to decide the top teen music artist. Official sources have informed that many regular visitors to the website have already participated in this absorbing competition. In the last few months, the website has experienced great success with several other similar competitions like top political issues, top ice cream flavor, rate my smile, etc.
The music industry had always seen a number of teen sensations right from the 60s when the Beatles hit the headlines all over the world. The tradition continues five decades down the line with several teenage music artists ruling the roost. Some of the top names in the list include Justin Bieber, Miley Cyrus, Selena Gomez, Taylor Swift, Jessica Sanchez, Hayley Williams, and many more. The new rating contest in Thenumber1.com will allow the fans to choose their favorite and express opinion about their favorite artist amongst these top rated teen celebrities.
Social rating sites are extremely popular these days because they allow common men to express their opinion in an unbiased social platform. Thenumber1.com stands apart from most other rating websites because it has a number of unique features. Social sharing is certainly the most popular of these features. Other noteworthy features largely responsible for the success of the website are an advanced Graphical User Interface, a comprehensive data model, and an aggregate rating scheme.