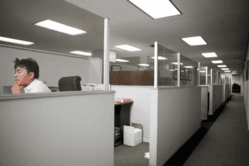 To decrease the chances of your business being burglarized, invest in a monitored security system. Anew study released by the University of North Carolina-Charlotte proved that security systems are effective burglary deterrents.
Irving, Texas (PRWEB) June 10, 2013
In 1996, the National Safety Council declared June as National Safety Month in an effort to put safety at the forefront of public awareness. Nearly 15 years later, safety is still a topic that deserves to be in the spotlight. In honor of this year's theme – safety in the workplace – the Electronic Security Association (ESA) offers tips for handling emergency situations that can arise during business working hours.
Escape Procedures and Routes
According to the National Fire Protection Association (NFPA), there were more than 98,500 fires in non-residential buildings reported in 2011. Fires from coffee makers, copiers or overloaded extension cords can quickly get out of control, so it's important to educate employees on your building's fire escape plans. This includes the best possible way to exit the building, which exits are closest to them, and where alternative exits are located. Decide on a place for your employees to meet once everyone has exited the building. Hold a practice fire drill at least once a year and go over procedures with new employees between the annual drills. Ask one or two capable employees to perform tasks during an emergency, such as announcing an evacuation over the intercom or taking a head count at the meeting place after an evacuation.
If you are unable to escape a fire, NFPA suggests these procedures:

First, create a barrier between you and the fire. For example, go into a room that is unaffected by the fire and shut the door. Stuff the gap under the door with a wet cloth and close the vents. This can help seal out smoke and conserve oxygen until help arrives.
Don't break out windows. If you need air, slightly open a window.
Stay as low as possible, under the smoke where the air is freshest. Keep a wet cloth over your nose and mouth and try to breathe only through your nose.
Signal for help by hanging an easy-to-see object in the window.
If a phone is nearby, call 911 for help.
Medical Emergency Procedures
If an employee experiences a medical emergency, it is crucial to act quickly. Designate someone at your business to make phone calls to 911, building management (if applicable), and to the victim's emergency contact person. If you are able to do so safely, provide first aid to the victim. Always have one person stay with the victim until paramedics arrive.
Robbery or Intrusion
If your workplace is being robbed, or if an intruder enters your area, stay calm and encourage the rest of your employees to do the same. Try to avoid eye contact with the assailant and don't make any sudden movements. Comply with any demands; resistance isn't worth your life or the lives of others. If you can activate a silent alarm without being noticed, do so. Allow the assailant to leave without a fight. When police arrive, try to give them as much information about the intruder as possible, such as height, weight, physical characteristics, distinct markings, vehicle license plate, and so on.
To decrease the chances of your business being burglarized, invest in a monitored security system. A new study released by the University of North Carolina-Charlotte proved that security systems and surveillance equipment are effective burglary deterrents. In the study, a majority of convicted burglars admitted they would attempt to determine if an alarm was present before going through with a burglary.
When it comes to selecting a security company, ESA urges business owners to enlist help from an ESA member company. Experienced professionals will recommend and install a custom system that fits the needs of your workplace. ESA has members in every U.S. region; find a company near you on Alarm.org.
Safety should always be one of your main priorities—especially when it comes to your staff. Talk to employees about emergency situation procedures today and become a safety leader in your business.
ABOUT ESA
Established in 1948, the Electronic Security Association (ESA) is the largest trade association representing the electronic life safety and security industry. Member companies install, integrate and monitor intrusion and fire detection, video surveillance and electronic access control systems for commercial, residential, industrial and governmental clients. In cooperation with an alliance of chapter associations, ESA provides technical and management training, government advocacy and delivers information, advice, tools, and services that members use to grow their businesses and prosper. ESA may be reached at (888) 447-1689 or on the Web at http://www.ESAweb.org.