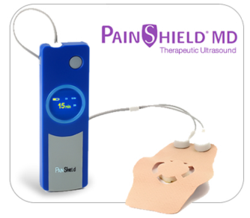 It is time to wean our society from opioids by funding, developing and facilitating access to pharmaceutical and non-pharmaceutical alternatives to opioids.
Dallas, TX (PRWEB) June 19, 2013
At a meeting on June 3, 2013 of the Interagency Pain Research Coordinating Committee (IPRCC), a federal advisory committee created by the Department of Health and Human Services to enhance pain research efforts and improve pain-related treatment strategies, the International Adhesions Society (IAS), represented by Dr. David Wiseman, submitted public comments on behalf of millions of pelvic pain sufferers, making a series of recommendations to help bring the dream of a pain-free America closer to reality through a national strategy on pain that the IPRCC has been charged with formulating.
The International Adhesions Society, whose predominantly female members suffer from often debilitating pelvic pain and complications related to internal scar tissue resulting from surgery, trauma or inflammation, recommended to the IPRCC that existing research data be used to address the gender inequality which currently exists for female patients when it comes to access to pain relieving drugs, devices and therapies.
The IAS further recommended that a coordinated strategy for the reduction of opioid abuse be integrated into the national pain strategy. States Dr. Wiseman, "We must question the entire premise of our pain strategy, which is currently based on the flawed notion that pain relieving drugs are the best method for pain relief, and that opioids are the drugs of choice." Continues Dr. Wiseman, "It is time to wean our society from opioids by funding, developing and facilitating access to pharmaceutical and non-pharmaceutical alternatives to opioids."
The IAS contends that simply imposing stricter limits on opioid prescription labeling, as is currently under consideration by FDA, would have very detrimental effects on vast numbers of chronic pain patients.
The IAS conducted a survey of opioid use among chronic pain patients, responding specifically to the FDA proposal to limit prescription of opioids. Supported by nine other patient advocacy groups or web sites, and with more than 2800 responses, the survey showed that the use of opioids in over 92% of these pain patients would be rendered "off-label", if the proposed limits are implemented. Access to, or reimbursement for opioids may be placed at risk in over 80% of these patients. No final decision has been published by FDA on the proposed changes to opioid prescribing limits.
The IAS recommended expedited FDA approval for newly developed alternative pain therapies, streamlined insurance reimbursement for such alternatives, and for physical and psychotherapy to be reimbursed adequately for pain relief. Opioid abuse, misuse, addiction and side effects cost society over $56 billion per year, providing a financial as well as medical incentive to pursue alternatives to opioids.
Dr. Wiseman adds, "It is not just our use of opioids that needs overhauling." Up to 100,000 hysterectomies are performed annually for pelvic pain, costing up to $3 billion, despite the fact that the evidence of efficacy has been deemed 'insufficient to comment', according to AHRQ, the Agency for Healthcare Research and Quality—the nation's lead federal agency for research on health care quality, costs, outcomes, and patient safety. Continues Dr. Wiseman, "Our own and other research suggest that hysterectomy may accelerate cognitive decline or Alzheimer's, and heralds the broadening of symptoms in pain patients. The IAS therefore recommends a critical review of these and other cost centers in chronic pain, and allocation of funds to develop and deploy effective alternatives."
One such alternative is a therapeutic ultrasound device, PainShield® MD, which was evaluated in a clinical trial by the International Adhesions Society and was deemed so beneficial to pelvic pain patients that a company, KevMed LLC, was established to make the device widely available to patients in the United States.
Footage of Dr. Wiseman's presentation at the IPRCC can be accessed at
http://www.youtube.com/watch?v=ZI1SXnQ_AwY
About the International Adhesions Society
The International Adhesions Society (IAS) provides awareness, information, advocacy, support and research for patients and their families suffering from adhesions - internal scars that connect organs or tissues that are not normally connected, as well as Adhesion Related Disorder (ARD) and Complex Abdomino-Pelvic Pain Syndrome (CAPPS). The IAS was founded and is funded by Synechion, Inc., a company providing R&D consulting services focusing on adhesions.