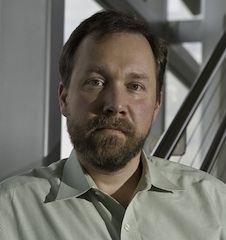 Irving, Texas (PRWEB) February 21, 2013
Enkitec announced today the second annual Enkitec Extreme Exadata Expo (E4), originally established to explore all facets of working with Exadata. Leading experts from around the world will present a variety of topics on Exadata internals at the two-day event, which will be held August 05-06, 2013, at The Four Seasons Hotel & Resort Irving, Texas. Registration fees are $850 for on-site and $499 virtual attendees.
"Due to the Exadata product's fast-paced evolution, it's hard to get quality information on the wide variety of Exadata topics from one place, so E4 will always be a very important event," said Tanel Põder of Enkitec. E4 was originally created to better educate Exadata users, and Enkitec spearheaded the effort based on over 100 successful Exadata implementations since its first deployment in 2009.
"As database technology evolves, E4 is adapting by focusing on how Exadata is being used in production environments," stated Kerry Osborne of Enkitec. "With another year of real-world experiences to draw from, we can deliver an even broader scope of presentations that show how Exadata is being integrated in various industries. This will certainly generate more specific coverage of Big Data architecture and how it is being used in conjunction with the Exadata platform."
Tom Kyte, a Senior Technical Architect in Oracle's Server Technology Division, will deliver the keynote presentation at E4 2013. Other well known Exadata experts have also committed to present, including: Maria Colgan, Andy Colvin, Karen Morton, Tyler Muth, Kerry Osborne, Tanel Põder and Ferhat Sengonul. E4 2013 Call for Papers is currently open (see below for link to submission page). Papers will be accepted through April 30th, 2013.
Enkitec Extreme Expadata Expo 2013 Event Summary
What: Two days of deep diving into the internals of all things Exadata — providing the tools and knowledge Exadata users need to more fully understand its advanced powers.
When: August 5 - 6, 2013; 8 a.m. to 5 p.m.
Where: Four Seasons Hotel & Resort, Irving, Texas
Enkitec Room Code: CI0804EN
Cost: $850 on-site / $499 online
Registration: http://www.enkitec.com/e4/register
Paper Submissions: http://www.enkitec.com/e4/submit-an-abstract
About Enkitec
Enkitec is an IT services firm specializing in the Oracle platform. As a leading Oracle Platinum Partner, Enkitec employs experts in database technologies such as Oracle Exadata and Big Data. Enkitec was established in 2004 and is headquartered in Dallas, Texas, with established locations throughout North America and Europe. With consultants averaging 15 years of Oracle experience and over 100 Exadata implementations, Enkitec leads the world with the most knowledgeable Oracle experts.
Services include: Oracle Database Administration, Oracle Application Development, business intelligence, Application Express, technology stabilization, education, and ongoing managed services for Oracle Engineered Systems. Part of the firm's proprietary product offerings includes eSERT, a security tool built in Oracle APEX that identifies potential threats to APEX applications. Enkitec maintains a lab with multiple generations of most of Oracle's engineered systems including: Oracle Exadata Database Machine; Oracle Big Data Appliance; and Exalytics. Enkitec's lab is 100% dedicated to research, customer evaluation, training, Proofs of Concept, and patch testing. For more information about Enkitec, please visit their corporate website at http://www.enkitec.com.
Enkitec, LP
5605 North MacArthur Blvd., Suite 600
Irving, TX 75038
(972) 607-3751
http://www.enkitec.com
info(at)enkitec(dot)com
Enkitec Europe
Lacon House
84 Theobald's Road
London
WC1X 8RW
UK
info(at)enkitec(dot)eu
Contact: +44 7944 654 510