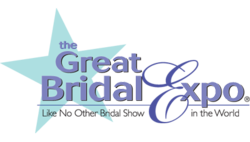 New York's best Times Square hotels, like The Paramount Hotel, prepare for visitors to the New York Great Bridal Expo.
New York, NY (PRWEB) April 18, 2013
The best Times Square hotels, including The Paramount Hotel, prepare for visitors to the New York Great Bridal Expo by offering money saving specials. View details or book now.
New York Great Bridal Expo Basics
When: April 27
Where: New York Marriott Marquis 1535 Broadway New York, New York 10036
How Much: $16
For more info: Call 800-422-3976
For brides-to-be, the New York Great Bridal Expo is not to be missed. This event is an absolute MUST for all brides, whether the planning is almost done or whether it has not yet begun. The New York event brings thousands of products and services together and puts them all in one place. This gives brides-to-be the chance to peruse the hundreds of tables at her leisure.
Get Ideas for your New York Wedding:
The New York Great Bridal Expo gives brides a chance to see the latest trends in weddings. Ideas about everything from wedding favors to bridal shoes and from invitations to honeymoons will be presented. If it has a place in a wedding then it will be here.
Meet Vendors for the ideal New York Wedding:
Vendors will be at the show with samples of their goods and videos of their services. Attendees can meet bakers, DJs, bands, wedding planners, caterers, limousine companies and many others. Many brides love the chance to meet the vendors in person, and it is great for busy brides to be able to meet them all in one afternoon.
Book Services for an upcoming New York Wedding:
If a bride meets a vendor that she wants to do business with, she can book their services and reserve a date right at the show. This is a convenient way to get a jump on wedding planning.
Get Discounts for a New York Wedding:
Many vendors who attend this New York Event offer show-only discounts to the brides who stop by their tables.
See the Fashion Show:
One of the highlights of the New York Great Bridal Expo is the fashion show. It's tough to see what a dress really looks like when it is on the hanger. The fashion show allows brides to see the latest in bridal fashions on the runway so they can really see the details of each gown or tux.
Win Great Prizes:
Every bride who attends the New York Great Bridal Expo has the chance to win fabulous wedding related prizes. Brides might walk away from this New York event with a free wedding cake, gown or even a tropical honeymoon.
Of all the bridal events in New York, this is the only one that has been named best consumer trade show. For those planning a wedding, the New York Great Bridal Expo is a can-not-miss-it event.
About Paramount Hotel – A Times Square Hotel:
The Paramount Hotel is unrivaled for combining style, comfort, and affordability in the most popular part of New York City. Having been part of the New York scene since the late 1920s, Paramount Hotel sits in the middle of Times Square, close to all things Manhattan – from the Broadway Theater District, Empire State Building, and neighborhoods of Greenwich Village and SoHo to Central Park, Rockefeller Center, and Madison Avenue.
The Paramount Hotel is the ideal Times Square Hotel for Business travelers and leisure guests. Each of the 597 Guest Rooms and Guest Suites feature Boutique Furnishings and posh bathrooms, on-site meeting space, fitness center, business center, and expert New York Concierge Service.
Visit The Paramount Hotel Website >
Check Rates or Make Reservations or call: call toll free: 877.692.0803.