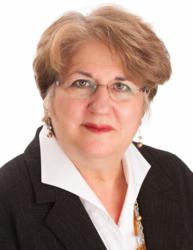 I now have access to additional curriculum, resources and materials through BoardSource
Austin, Texas (PRWEB) April 23, 2013
Wendy Biro-Pollard, who has several decades of practical work experience in the non-profit sector, has been named a BoardSource Certified Governance Trainer by the Washington, D.C.-based non-profit training and consulting organization.
Biro-Pollard is now a now full-time consultant and joins a select group of expert trainers after completing a rigorous application and certification process. She can now deliver BoardSource's signature non-profit governance trainings in Texas and the Southwest region. "I had to go through a vetting process and now I have access to additional curriculum, resources and materials through BoardSource," says Biro-Pollard, who resides in Austin.
She calls receiving this certification "a culmination and validation of my skills in the non-profit arena." Biro-Pollard says, "Every non-profit has to have a governing board … it's required by law. Many people who join boards have not had the training that they need to succeed in this role." Biro-Pollard says this certification allows her to keep following the passion she holds for working with volunteers. "These are specialized volunteers, people that have chosen to be leaders," she said.
Biro-Pollard has a number of topical workshops for board development that she offers, plus she says that she's willing to meet a non-profit organization's need and build a workshop from scratch. Included among her workshop topics are "Ten basic responsibilities of nonprofit," "Sharing leadership – the board/staff partnership," "The board's role in fundraising," "Structuring the high performance board," "The board building cycle," "Board self-assessment process," "Powered by pro bono," "Designing and managing successful committees," "Moving beyond the nominating committee process," and "Strengthening your board – recruiting the right members."
Wendy Biro-Pollard is a non-profit management expert and Certified Volunteer Administrator (CVA). She is a seasoned speaker and facilitator in demand at regional and national conferences across the United States. Biro-Pollard has led hundreds of workshops and seminars for individuals in the public and private sector, at state and national associations, and for national service and faith-based programs. For the past decade, Biro-Pollard served on the national training team for AmeriCorps VISTA and recently provided training services for Temple University's Center for Intergenerational Learning, boomer volunteer initiative. She has also served on the board of the Association of Healthcare Volunteer Resource Professionals (AHVRP), an affiliate of the American Hospital Association, and as President of the Texas Association, Directors of Volunteer Services (TADVS).
About BoardSource
BoardSource has long recognized the critical role that boards play in overseeing their organizations' mission, finance, and strategic direction. With nearly 25 years of hands-on experience working exclusively with nonprofit boards, BoardSource has become the go-to resource for funders, partners, and nonprofit leaders who want to magnify their impact within the community through exceptional governance practices. BoardSource supports a community of more than 60,000 individuals with customized diagnostics, in-person and virtual trainings, and original publications. BoardSource is a 501(c)(3) organization. For more information, visit http://www.boardsource.org.
For more information on nonprofit board governance and leadership training, contact Biro-Pollard at 512-914-8176 or visit her website at http://www.wendybiro-pollard.com.