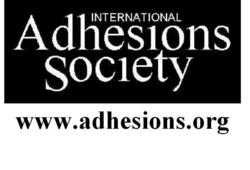 "We believe the FDA strategy is flawed.... [and] may precipitate a national 'cold turkey'...
Until alternatives to opioids like PainShield MD are more widely available, we need to ensure that chronic pain patients have access to opioid medication."
Dallas, TX (PRWEB) March 31, 2013
The International Adhesions Society (IAS), focusing on chronic pain, today submitted recommendations, in response to FDA solicitations regarding proposals intended to curb the epidemic of opioid abuse and misuse by limiting how these drugs are approved.
"Most comments to FDA indirectly answered their questions," notes Dr. David Wiseman, Founder of the IAS. "We've answered FDA's questions directly with this study."
The data, summarized by video, and representing over 25 million Americans with chronic pelvic, abdominal or spinal pain due partly to adhesions, endometriosis, interstitial cystitis, IBS and hysterectomies, demonstrate the significant proportion of patients with non-cancer pain (92.4%) whose opioid requirements would fall outside the proposed limits, compromising their access to opioids.
85% of patients have been taking opioids for much longer than the proposed 90 day limit, 55% for more than 2 years. Limiting the approval of opioids to severe pain would exclude 46% of subjects. 24% of patients taking higher doses of opioids would fall outside the proposed limits.
88% of patients were concerned that, even with "off-label" prescribing, the proposals would limit access to pain medication, because doctors would be less willing to prescribe, and/or payors would be less willing to reimburse.
Chronic pain affects over 100 million Americans, costing over $560 billion annually in direct medical expenses and productivity, in addition to an inestimable human cost. Relief by opioids comes at the medical, economic and tragic human cost of addiction and overdose.
The IAS statement echoes others that the proposals lack scientific basis and are unlikely to succeed. Further, certain aspects of FDA's efforts to combat abuse and misuse fall beyond its mission, and the problem should be tackled by other measures and by a coordinated strategy, apparently lacking, involving FDA and other national, state and local agencies. This effort must be part of a wider strategy on pain under draft by the IPRCC.
The IAS is most concerned about the statement by FDA that it and other policymakers are "striving to find a balance between minimizing opioid drug abuse and misuse, while simultaneously enabling appropriate access to pain-relieving drugs." Notes Dr. Wiseman, "this statement demonstrates our societal addiction to drugs by assuming that: a) opioids are the analgesics of choice and b) drugs are the treatment of choice for pain." He adds, "alternatives, such as non-opioid analgesics, medical devices, physical therapy and psychotherapy need to be more widely available and reimbursed and be given fast-track approval. For many reasons we need to relegate opioids to a second line therapy. But until an integrated policy facilitates the use of alternatives to wean the nation carefully from opioids, we are concerned that the proposals may precipitate a national 'cold turkey' for millions of chronic pain patients and the war on opioid abuse and misuse is doomed."
Indeed, in recent research, the IAS identified and tested in a clinical study a novel wearable, non-invasive device, PainShield® MD Therapeutic Ultrasound, which reduced chronic bowel, bladder, intercourse, sacroiliac joint and other pain in patients with pelvic and abdominal pain, interstitial cystitis, IBS and pudendal neuralgia. Some patients were able to reduce or eliminate their use of opioids using this device. Impressed by these data, a company, KevMed, which sponsored the IAS study on opioids, was established to market PainShield MD for these conditions.
"Until alternatives to opioids like PainShield MD are more widely available, we need to ensure that chronic pain patients have access to opioid medication" notes Dr. Wiseman.
The IAS thanks the following for encouraging participation in this study: Arachnoiditis Society for Awareness and Prevention, drugwatch.com, EaseNervePain.com, Endometriosis Association, Endometriosis Research Center, HysterSisters, Interstitial Cystitis Association, Interstitial Cystitis Network, livinginpain.org. This assistance does not imply agreement with the IAS statement.
About the International Adhesions Society
The International Adhesions Society (IAS), provides awareness, information, advocacy, support and research for patients and their families suffering from adhesions - internal scars that connect organs or tissues that are not normally connected, as well as Adhesion Related Disorder (ARD) and Complex Abdomino-Pelvic Pain Syndrome (CAPPS). The IAS was founded and is funded by Synechion, Inc., a company providing R&D consulting services focusing on adhesions. It is expected that proceeds from KevMed will help to fund the efforts of the IAS.