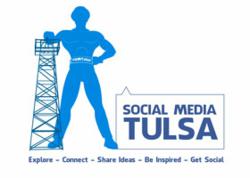 2013 Social Media Tulsa Conference Registration is open #SMTulsa
Tulsa, OK (PRWEB) November 22, 2012
Social Media Tulsa Conference is a two-day event comprised of keynotes, case study based sessions, a variety of presentations, and networking opportunities. Local thought leaders and speakers from all over the country will descend on the historic Mayo Hotel in downtown Tulsa, OK to share social media and mobile strategies that have the capacity to create success for businesses, bloggers, and non-profit organizations.
"Social Media Tulsa Conference is for those who want to explore the many nuances of social media, blogging, technology, and for those who enjoy sharing their ideas while being inspired by others sharing their stories of success," said Cheryl Lawson, CEO of Party Aficionado and Founder of Social Media Tulsa. Most of all, #SMTulsa Conference is for those who like to be social and meet the people behind the tweets, posts, pics, and videos.
Registration is open. The Cyber Monday sale starts at 12:05 AM on Sunday, November 25th and ends at 12:05 AM Tuesday, November 26, 2012. Register now and connect with the #SMTulsa community.
About Social Media Tulsa
Social Media Tulsa is the area's most active social media group. #SMTulsa has rapidly become the place for thought leaders and newbies alike to share social media's best practices while at the same time going beyond the technology to create face to face connections. Growing from Meetups to a full blown conference, Social Media Tulsa Conference is the areas only conference & expo for bloggers, content creators, business innovators, tech, and social media enthusiasts. To learn more, visit SocialMediaTulsa.org
About Party Aficionado
Party Aficionado is a leading social marketing firm specializing in event marketing, social media marketing, internet marketing, and PR. We help companies create social marketing strategies both online and face to face. To learn more, visit Partyaficionado.com.