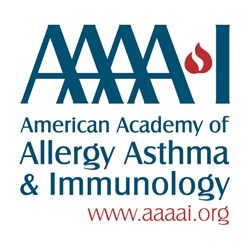 "The relationships uncovered between food allergic children . . . and the examined growth markers stress the need for nutritional assessment and intervention to ensure that food allergies do not contribute to any growth delay." - AAAAI President Dr. Burks
SAN ANTONIO, TX (PRWEB) February 25, 2013
When it comes to food allergies, the current treatment is strict dietary avoidance of the foods that trigger a reaction. After comparing a sample of food allergic children with their peers, research presented at the 2013 Annual Meeting of the American Academy of Allergy, Asthma & Immunology (AAAAI) found that the food allergic children had lower weight and body mass index (BMI) percentiles. This impaired growth could be tied to the removal of foods from their diets.
To study this relationship, researchers from the University of North Carolina (UNC) in Chapel Hill reviewed the charts of children between the age of one month to 11 years who had visited outpatient clinics at UNC between 2007 and 2011. From the chart reviews, 245 food allergic children were identified. Height, weight and BMI percentiles of these food allergic children were compared with 4,584 age-matched healthy children and 205 age-matched children with cystic fibrosis and celiac disease, two other chronic childhood disorders that are associated with growth failure.
After looking at these groups, the results found that after the age of two, the children with food allergies had lower percentiles for weight and BMI. The researchers decided to take it a step further and the number of food allergies was also examined in regards to these growth markers.
"Compared to those children in the sample who had one or two food allergies, those with more than two had lower percentiles for height and weight. It suggests that the number of food allergies is a factor," said study author Brian Vickery, MD, FAAAAI. "A greater number of food allergies translates into a greater number of dietary restrictions."
And specifically, milk allergic children had lower percentiles for weight and BMI versus those with other food allergies. "The relationships uncovered between food allergic children, particularly those with more than two and those suffering from milk allergy, and the examined growth markers stress the need for nutritional assessment and intervention to ensure that food allergies do not contribute to any growth delay," explained AAAAI President and study author A. Wesley Burks, MD, FAAAAI.
The AAAAI represents allergists, asthma specialists, clinical immunologists, allied health professionals and others with a special interest in the research and treatment of allergic disease. Established in 1943, the AAAAI has more than 6,700 members in the United States, Canada and 60 other countries.
Editor's notes:

This study was presented during the 2013 Annual Meeting of the American Academy of Allergy, Asthma & Immunology (AAAAI) on February 22-26 in San Antonio. However, it does not necessarily reflect the policies or the opinions of the AAAAI.
A link to all abstracts presented at the Annual Meeting is available at http://www.annualmeeting.aaaai.org