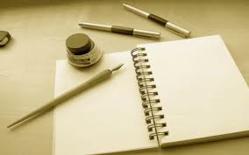 London, UK (PRWEB) January 31, 2013
Articlesthat.com is a recently created website devoted to all aspects of article marketing. To mark its launch in January 2013 the folks at Articlesthat.com have created a short list of some of the myths associated with article marketing and exposed the truth behind them.
Myth#1-Article Marketing is not Effective Anymore
Not true. Marketing with articles is still one of the most effective ways of marketing on the net. Sites like Ezine Articles and eHow are visited by millions of people each day and any article posted to them has the potential to reach a huge global audience. These sites can be one of the best sources of targeted traffic as well as helping to increase visibility and credibility.
Myth#2-Articles need to be submitted to 1000's of Directories to be Effective
As with most things quality not quantity is key. While submitting thousands of articles is a viable strategy for any new website looking to build its link popularity it is not necessary for article marketing to be effective. Hand submitting articles to a select few directories that deal with a specific niche is one of the best ways to generate targeted traffic.
Myth#3-Articles Should be posted on Websites Before being submitted to Directories
Adding an article to a website is simply creating content for it and has nothing to do with article marketing. Content creation and marketing are two entirely separate things. When using writing and creating articles for marketing purposes they should not be indexed on the company website before they appear anywhere else on the net.
The Articlesthat.com website has been created to help people understand the power of article marketing and the many benefits it offers.
About Articlesthat.com
Articlesthat.com is a recently created website devoted to a range of subjects related to article marketing. Created by people with a passion for the written word and marketing in all its forms it is a leading source of information on the benefits of article marketing, strategies and writing help and advice.