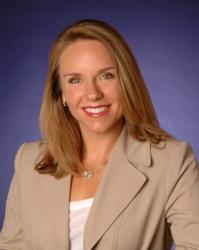 The tools Claire taught us to use were simple to apply, but incredibly powerful and versatile!
San Jose, CA (PRWEB) January 15, 2013
In sales, it all comes down to the quality of the connection. That connection starts with conversation and communication. Nothing gets sold without good 2-way communication. It's up to sales professionals to initiate and guide the conversation and to effectively tune in for all those subtle communication signals.
Join CONNECT! Radio's special guest Claire Laughlin on January 19 from 9:00-10:00 a.m. Pacific Time to improve your effectiveness in sales communications. Laughlin is a consultant and trainer dedicated to positive organizational change. With nearly 20 years of teaching, training and consulting experience, her passion is helping groups and organizations work together to build exceptional, high energy and values-driven workplaces. She offers powerful tools and techniques that are simple to use. Laughlin will help sellers consider new ways to apply these skills in customer interactions.
In each broadcast of CONNECT! Online Radio for Professional Sellers, listener questions are accepted live on air and in advance via e-mail. CONNECT! Radio is where sellers go to get coaching support for their toughest selling challenges. If you would like to submit a question in advance, e-mail it deb.calvert(at)peoplefirstps(dot)com or call in live to the show at 1-347-202-0896. Live listeners will also be able to send chat messages during the broadcast. The online link for the program is http://www.blogtalkradio.com/connect11/2013/01/19/connect-core-communication-skills-for-sellers
This program will be available for download on iTunes or at the link above after the broadcast, too. You can listen to the archived recording of this broadcast as well as tuning in to hear a variety of topics and guests that have been featured on the program. To access the archives, go to http://peoplefirstps.com/category/radio-shows/
ABOUT: CONNECT! Online Radio for Selling Professionals provides a bi-weekly forum for sales coaching and discussion. CONNECT! is brought to you by People First Productivity Solutions, a coaching, training and consulting firm. People First Productivity Solutions was founded in 2006 by Deb Calvert, formerly a corporate Sales an HR executive with a Fortune 500 company.