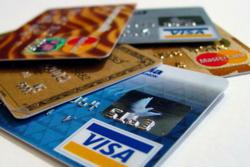 (PRWEB) January 05, 2013
The coolcreditcarddirectory.com website has been launched in December 2012 and is now available on the web. The website offers the best help and advice on all aspects of credit cards for anyone looking to find the best deals and offers. With many people putting their Christmas shopping on plastic, the site is already proving to be very popular.
Choosing a credit card can be a tricky business and without the right help, it is impossible to know how to get the best deal. Is it better to go for a card with a low APR or one that has cash back or reward schemes? Which card has the best introductory offer on balance transfers? Is it really possible to get cheap flights to New York with the Virgin Atlantic credit card? These are just some of the questions that the Cool Credit Card Directory answers on the website.
Credit cards are a fact of life for many people these days and the Cool Credit Card Directory website will help anyone who has one or is thinking of applying for one get the best deal. With so many different lenders and types of card available, choosing between them can be extremely difficult. However with the help and advice available at the CCCD website choosing the best credit card is definitely a lot easier and it makes finding the best deals on the net a great deal simpler.
About Cool Credit Card Directory
The coolcreditcarddirectory.com website contains lots of helpful articles and information related to credit cards with more being added all of the time. The site is regularly updated with the latest information to help people make the best credit card decisions possible.
# # #