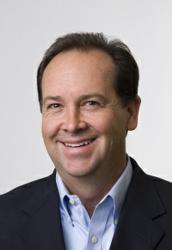 We are pleased to offer thought leadership in properly implementing and managing CRM systems. Carl Fitch, CEO
Englewood, CO (PRWEB) April 23, 2013
Statêra, a leading provider of technology solutions that drive business transformation, announces availability of new white paper with thought leadership regarding "What You Need To Know Before Configuring Or Managing Salesforce.Com."
Statêra, "We Make Cloud and IT Services Easy™," offers advice and guidance to new adopters of Salesforce.com for customer relationship management. The new white paper helps companies who have evaluated many different customer relationship management(CRM) tools and decided that Salesforce.com(SFDC) is their best option to consider how to implement and manage that application so that it meets their needs. SFDC is a robust application that requires a significant level of customization to tailor it to your business's unique processes and needs. As a result, developing an effective implementation strategy is critical. Statêra's white paper asks, "Does your organization have the skills and resources necessary to ensure that your SFDC implementation is a success?" Statêra's whitepaper will help companies to ask the right questions to determine what they need before configuring or managing Salesforce.com.
"We see many clients that are not prepared for the challenges of configuring and managing Salesforce.com," said Lori Sanders, practice lead for customer relationship management at Statêra. "We offer this white paper to help companies think through the help they may need from certified Salesforce.com partner like Statêra," Lori continued.
"We are pleased to offer thought leadership in properly implementing and managing CRM systems," added Carl Fitch, CEO, Statêra. "We can help companies to manage these services on an ongoing basis and continue to meet their business needs," concluded Carl.
About Statêra
Statêra is a leading IT services provider that helps companies to optimize performance by mapping strategic goals and objectives to IT initiatives. With over a decade of experience, Statêra leverages best practices and uses today's top technology solutions to provide powerful insight into your enterprise, solve your mission-critical problems, drive return on investment and transform your business. We are experts in moving our clients to the Cloud, CRM, web and mobile platforms, and collaboration software, as well as custom software applications development. Our IT services, IT project management, strategy consulting and managed cloud services brokerage balance people, processes and technology to get your technology needs met on time and on budget. Headquartered outside of Denver, Colorado, Statêra has local offices in Dallas, Texas; Phoenix, Arizona; Salt Lake City, Utah; and Seattle, Washington, and clients worldwide. Call us at 1.866.697.0266 or visit http://www.Statêra.com.