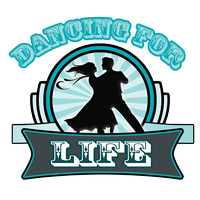 "My goal is to have a hundred guests at Dancing for Life and raise $2000 or more in support of the Canadian Cancer Society...we want to celebrate Michael's life and support the community with a massive dance party."
Toronto, Ont (PRWEB) May 14, 2013
Almost everyone knows someone who has been affected by cancer in some way. On Friday May 17th at 7pm, Matt Craig and Nicky Heatherington of Jive Nation Toronto are teaching a master beginner's dance class called DANCING FOR LIFE, a charity fund raiser in support of the Canadian Cancer Society.
Dancing for Life is a charity fundraising effort organized by Matt and his friends in memory of his friend Michael Quek, who grew up in Toronto and went to school with Matt at Forest Hill Collegiate Institute. In 2006, Mike passed away at the age of 25 from colon cancer. The Dancing For Life event will take place at Trinity St Paul's Centre at Bloor and Spadina, Toronto.
Matt, a dance teacher at Jive Nation Toronto since 2010, has helped dozens of beginner dancers take their first steps to dancing confidence and wants to remember his friend as well as support cancer research with a community dance party, modern jive style, in celebration of Michael's life.
Tickets for Dancing for Life can be purchased at a special Eventbrite link. All proceeds from the fund raising event will go to Cancer Research.
Says Matt: "My goal is to have a hundred guests at Dancing for Life and raise $2000 or more in support of the Canadian Cancer Society. With Dancing for Life, we want to celebrate Michael's life and support the community with a massive dance party."
The charity fundraiser will start with an hour's beginner dance lesson led by Matt and Nicky followed by an hour of social dancing. Matt and Nicky will guide guests through the steps of a beginner Modern Jive class - a ballroom style that fuses swing and salsa in an easy-to-learn way.
"Guests need not worry if they have never danced before, neither do they need to have a partner to attend," says Nicky. We make dancing very simple and social with plenty of repetition and we rotate everyone every few minutes so that people will get to meet new people in addition to learning a few new dance moves they can use on any social dance floor.It all makes for a fun time and we are looking forward to a great time."
Dancing for Life is proudly supported by Toronto's CAPLANSKY's Delicatessen who is providing their renowned Montreal smoked meat sandwiches as refreshments at the event.
Lucky guests can also win one of several donated door prizes, including two one-month beginner modern jive dance class packages each worth $60, donated by Jive Nation Toronto, an LCBO gift certificate worth $60, an acupuncture session, a Sushi platter and much more. A representative from the Canadian Cancer Society (who are also supporters of the event) will also be at Dancing for Life to welcome guests to the event.
For more information and to buy tickets for Dancing For Life, visit Dancing for Life on Eventbrite.
For more information about Jive Nation Toronto modern jive dance classes, please visit Jive Nation Toronto at the link below.