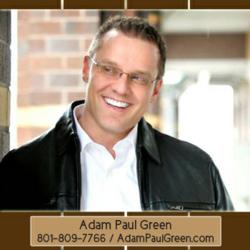 Yesterday, one billion people ate chocolate. Today one billion people will eat chocolate, and tomorrow one billion people will eat chocolate. We don't have to make up a story; it's been there for 3,500 years.
(PRWEB) January 30, 2013
Direct Selling News magazine, which serves executives in the direct selling industry, featured Marketing Xocolate International Corporation (MXI-Corp) in its January issue, highlighting the company's start and its "sweet success."
"It has been quite the journey over the past four years as we have started and grown the Xoçai™ product line," said Andrew Brooks, MXI-Corp founder and executive vice president. "It is an honor to have our story featured in a leading industry magazine."
The article discusses the company's start, where the idea came from for healthy, dark chocolate products and the company's promising future. Both Jeanette and Andrew Brooks, company founders and president and vice president, respectively, were interviewed for the article and are quoted throughout.
As for the company's bright future, Jeanette Brooks said it best in the article, "Yesterday, one billion people ate chocolate. Today one billion people will eat chocolate, and tomorrow one billion people will eat chocolate. We don't have to make up a story; it's been there for 3,500 years."
The article also discusses a new product the company is working to release: the XoBiotic Squares, which is the company's first probiotic product.
"Seeing the MXI-Corp and Xoçai™ story in print, shared with the entire world, is wonderful," said
Adam Green, MXI Ambassador and president of Winner's Circle International. "It is a success story we have known and lived all along, but to have it shared with leaders of other top direct selling companies makes it all the more real. I am excited to be a part of the company's continued growth."
About Marketing Xocolate International Corporation
Established in 2005, Marketing Xocolate International Corporation (MXI-Corp) is the world leader in healthy, dark chocolate products. All MXI products are focused on potent doses of delicious, antioxidant-rich Belgian cacao. MXI-Corp believes that the high levels of natural antioxidants that are found in its cacao can provide a viable solution to individual nutritional needs. The Xoçai™ (sho-sigh) line, which currently includes nine products, is manufactured utilizing a cold-press process, which preserves the nutritional values of the company's proprietary blends of vitamins and minerals. Nevada-based MXI-Corp is a privately held company. The Brooks family, owners and operators of MXI-Corp, have total combined chocolate sales of more than $1 billion.
The active participants in this record setting new promotion are:  "Adam Green" "Adam Paul Green" "Andrew Brooks" "Dan Martin" "Jeanette Brooks" "Martin Brooks" "Jeremy Reynolds" "Gordon Pedersen" "Mike Kennedy" JJ Birden, Ian Murray, Sandy Chambers, Kathy Robbins, Paula Pritchard, Jared Overton, Paul Engemann, Janiell Vashon, Scam, Wade Erickson, Kerry Dean, Judy Murray, Ian Murray, Derrick Winkel, Sherm Smith, Ruth Smith, Butch Swaby, Caroline Swaby, Adam Green, Adam Paul Green, ImAdamGreen, MyChocolatePod, Xocai, Leads, MXI Corp, Antioxidants, Chocolate, Dark Chocolate, Healthy Chocolate, Andrew Brooks, Dan Martin, Jeanette Brooks, Martin Brooks, Jeremy Reynolds, MLM, Direct Sales, ChocolateHealth4U.com, Network Marketing, Gordon Pedersen, Mike Kennedy, Xocai Car Allowance, MLM "Direct Sales" ChocolateHealth4U.com "Network Marketing" "Xocai Car Allowance" "Xocai Mercedes" "Xocai Directory" "Xocai Diet" "Xocai Europe" "Xocai Norway" "Xocai California" "Xocai Texas" "Xocai Utah" "Xocai Florida" "Xocai Asia" Xovita, booming health and wellness industry, Home Based Business, Chocolate Diet, Weight Loss, Energy, Choconat, Choconature, Connie Hollstein, Joey Western, Felix Gudino, David Yuan, Prosper Magazine, Las Vegas, Chocolate Millionaire, MLM Nightmares, Online Marketing, Teams and Dreams, The Global Partners, TheGlobalPartnersGroup.com, Xocai Weight Loss Symposium, XE Energy Drink, XE samples, Xocai Chocolate, Xocai Energy, Xocai MLM, Xocai India, Xocai Russia, Xocai Sweden, Xocai Taiwan, youcandobetter, Xocai Hungary, MXI, AOX, Xocai NY, Xocai Philippines, xocai, mxi corp, healthy chocolate, chocolate, adampaulgreen.com, ambassador, anti-aging skin care, entrepreneur, entrepreneurialism, health and wellness industry, internet exposure, leadership, leads, mlm, mlm business, mlm lead generation, multi-level marketing, network marketing, network marketing company, scam, the action habit, business, donald trump, google, google+1, how to mlm, lead generation, mlm, mlm business, mlm lead generation, mlm leads, mlm millionaire, mlm success, mlm opportunities, mlm forums, mlm companies, mlm software, mlm watchdog, multi-level marketing, networking, soiree, network marketer, network marketers, network marketing, network marketing lead generation, Xocai Diet Symposium, Xocai ingredients, Xocai prices, Xocai Compensation Plan, Xocai Nuggets, Xocai Power Squares, Xocai Activ, Xocai Protein Shake, Xocai Protein Cookie, Xocai Peanut Butter Cup, Xocai Omega, Xocai Probiotic Xobiotic, Xocai Mercedes, Xocai Directory, Xocai Diet, Xocai Europe, Xocai Norway, Xocai California, Xocai Texas, Xocai Utah, Xocai Florida, Xocai Asia, Xocai IGC, Xovita, ImAdamGreen MyChocolatePod Xocai Leads "MXI Corp" Antioxidants Chocolate "Dark Chocolate" "Healthy Chocolate"
Adam was born to a multi-talented beauty queen Mother and a Father who, in addition to being a US Army Spy and a Counter-Intelligence Special Agent, was also a highly accomplished entrepreneur.  Adam was taught at a young age that, in both life and business, loyalty is a requirement for success.  He's had the honor of working directly with his father in several of the family businesses.  In fact, this is where he learned crucial entrepreneurial skills and honed his talents with international business strategies and venture capitalism.
Adam earned his Bachelors of Science Degree in International Business and Marketing from the University of Utah.  He was hand-picked by the President of the University's renowned School of Business to compete with dozens of other ambitious nationwide-graduates for the opportunity to secure a lucrative job within a prestigious Fortune 100 company.
Adam's hard work and creativity helped him land this job of a lifetime.  He obtained incredible business experience there and spent years innovating, improving processes and setting sales records.  Although this dream job in Traditional Corporate America was a fun challenge for him, and something he truly enjoyed mastering, Adam's natural entrepreneurial spirit kept nudging him to do something more significant with his time and talents.
Since 2001, Adam has been involved in the Health and Wellness Industry as a successful Entrepreneur, Broker, Product Developer and Manufacturer of Cosmeceutical products.  During his career, he has worked with some of the most recognizable Fortune 500 businesses along with many top international Network Marketing companies.  Adam has consistently proven his unique ability to help his clients achieve their goals through creative Distribution-Channel Placement, innovative Product Development and custom Manufacturing.  Adam currently owns three profitable businesses.
Admittedly, Adam was not initially a fan of Network Marketing.  He did not understand the business model because it was new to him.  However, once he learned that the REAL focus of Direct Sales is to help average people get a taste of entrepreneurialism --- with minimal risk and at a low cost --- Adam was absolutely convinced of the potential with Multi-Level Marketing.
Since joining the company as one of the original 11 founding distributors, Adam has discovered that many of his life-goals truly do align perfectly with Network Marketing.  Adam enjoys helping others find significance.  Adam is most grateful for the complete time-freedom he has with his fantastic wife and five children.  It's my pleasure to introduce you to Adam Paul Green, MXI Corp Ambassador and Multi-Millionaire Earner.