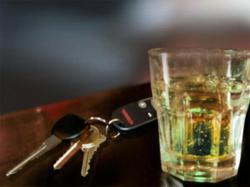 (PRWEB) January 23, 2013
The DUIattorneycity.com website is now live and available to view online. The website has been created to offer a reliable source of advice and information on all aspects of DUI law in the US.
Being pulled over for DUI (driving under the influence) or facing a court appearance is a serious matter. Being found guilty can have a huge impact on someone's life and the fines and suspension of licence are usually the smallest part of it. Being found guilty of drink driving can also affect work and career prospects, relationships and send insurance premiums soaring.
There is a growing social stigma attached to drunk driving in the US with many states clamping down on the problem. Penalties have been increased significantly in recent years with many states operating a zero tolerance policy. Penalties start with a minimum fine and suspension of license and in states such as Ohio come with a mandatory jail sentence. Other penalties that may be imposed by courts include impounding the vehicle, community service, alcohol counseling and ignition devices
While in many cases the evidence against someone charged with drunk driving may seem overwhelming, this isn't always the case. There are a number of grounds on which virtually any DUI charge may be challenged and the DUIattorneycity.com website has been created to help people understand their rights and know that being charged with DUI is not a foregone conclusion. Individual cases can be challenged on a number of grounds including human error, machine error and following incorrect procedure and protocol.
The website has a number of articles and blog posts that cover a number of topics related to DUI charges including: what to look for in a DUI attorney, understanding your rights and grounds for challenging a DUI charge.
About DUIattorneycity.com
The http://www.DUIattorneycity.com website has been created to provide people with a clear and reliable source of information on all aspects of DUI law. With new articles being added on a regular basis it aims to be a complete resource for DUI information and advice.