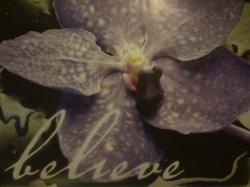 ... information revealed was so significant that it literally saved my business.
Minneapolis, Minnesota (PRWEB) January 21, 2013
Catering Business owner Cynthia Olson from Minnesota had previously sought PaLiChi of FaLiThi Spiritual & Energy Healing's spiritual guidance and healing. After going through a very difficult and hostile business negotiation Cynthia decided to ask PaLiChi for help before her follow-up meeting. She states, "I was afraid that a critical negotiation would dissolve again into unreasonable confrontation." PaLiChi used Shamanic healing and Blessing to help Cynthia in her difficult business situation. It was only about an hour later that the Shamanic healing and blessing was completed just as Cynthia was going into her meeting.
Cynthia was much amazed at the energy shift she had felt during her meeting. As she mentioned that, "Not only was the meeting astonishingly calm and reasonable, but information revealed was so significant that it literally saved my business from lengthy expensive issues arising." The healing was key to my business negotiations and I'm still in awe of what transpired! PaLiChi is truly remarkable."
Cynthia will be back in to see PaLiChi for more FaLiThi Chi energy exercise healing to continue as a way of releasing tension, stress, and being at peace with her health problems. FaLiThi Chi can be used as an internal or external spiritual and physical exercise from healing illnesses to uplifting an area in life, if done on a regular basis. As Cynthia mentions, "I feel so privileged to be able to come to you and heal. It feels wonderful every time." It shows that if you believe in something extraordinary it will believe in you.