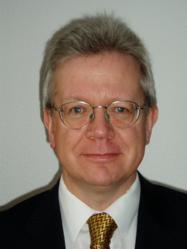 Peter brings tremendous experience and a track record of such success in the UK and European markets for financial services that we expect to expand this business significantly under his guidance. -Ted Gannan, Panviva CEO
Leeds, UK and Melbourne, AU (PRWEB UK) 21 May 2013
Panviva today announced the appointment of Peter Sutton as Sales Director for the UK and Europe, reporting directly to Panviva CEO Ted Gannan. In his new role, Peter will drive sales and channel outreach in the region and build aggressively on the successful adoption of Panviva's SupportPoint software among European and UK customers.
Sutton's background demonstrates progressive responsibility in general business management, change management and driving growth for both emerging and Fortune 500 companies. He is the winner of many sales awards and prestigious sponsorships, including selection for a special program at the London School of Business' International Sales and Marketing Institute. Sutton has grown start-ups, led turnarounds, and established a name at marquis companies such as Apple. With broad experience in banking and financial solutions, he is ideally suited to lead the expansion of business and channel programs in those verticals where Panviva excels in worldwide markets.
Sutton joins Panviva from his own consulting business, where he had been advising venture capital backed software firms on sales into financial services markets. Previously he served as UK managing director for Ness Technologies and as head of sales for Intelligent Environments Europe PLC—establishing them as the premier provider of self-service solutions to retail financial services. At NCR Limited, he created a new business in the UK's largest bank.
Panviva is the world's leading provider of products and services for Business Process Guidance solutions. Panviva's SupportPoint is a unique guided navigation technology that helps users navigate systematically through complex procedures and processes, providing just the right instructions, reference data and compliance information, precisely as it is needed in the moment. It increases user capacity, zeros out errors, significantly reduces training requirements, improves operational metrics across the board and lowers costs while increasing customer satisfaction to the highest possible levels.
CEO Ted Gannan spoke on Sutton's appointment. "Peter brings tremendous experience and a track record of such success in the UK and European markets for financial services that we expect to expand this business significantly under his guidance. SupportPoint already delivers tremendous value to our customers in other parts of the world. Under Peter's guidance, we expect to accelerate that growth in the UK and Europe. We are very excited to have Peter on our team."
About Panviva
Panviva is the developer of SupportPoint, the world's leading Business Process Guidance system. Over 200,000 users across 37 countries rely on SupportPoint daily to guide them through complex processes and policies in real time. Among Panviva's customers are BT, Colt, Caterpillar, BUPA, BUPA international, National Australia Bank, Westpac, Fosters, Stellar and many healthcare plans in the US. For further information, please visit http://www.panviva.com.
Panviva, the Panviva logo and SupportPoint are trademarks of Panviva Pty Ltd. All other brands may be trademarks of their respective owners.
###