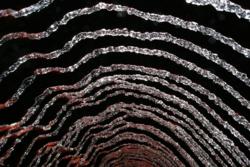 This song addresses the dark, tragic evil of gun violence.
Portland, OR (PRWEB) January 15, 2013
Sullivan Brill's Fountain of hate is a strident cry for help balanced by Christian themes, and hip hop grooves.
"We were all shocked and hurt by Newtown," says Brill.
"I felt emotionally and artistically compelled to craft this tune. This song addresses the dark, tragic evil of gun violence."
The fountain is the media. This spotlights any of the gratuitous violence contained in films, games, television, print, and music.
Hatred and its relatives, rage, revenge, and hopelessness emerge from this source.
"It's ironic that while a finger is pointed at the media, there's another pointed back at us as a society. We continue to buy tickets to drink from this fountain," says Sullivan Brill.
"Over the past two years, our hearts were squeezed at Tucson, Oslo, Seal Beach, Aurora, Oak Creek, and Newtown. And many wonder, why do such tragedies occur? Why do the innocent suffer?"
The answer to those questions and most questions of life are found in the book, the Bible.
Sullivan Brill is singer, songwriter, and producer of I'm homeless, and Scan it now.
Brill has also created an audio drama. It's entitled Letter, Lens, Looking Glass: A Portland Postman's Radio Cartoon.
Sullivan has been a letter carrier for the past five years in Portland, OR.
Download your copy of Fountain of hate from: http://www.cdbaby.com/cd/sullivanbrill4