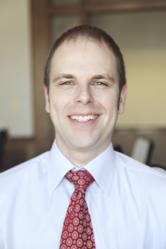 We are pleased to add Amy Hu Sunderland, Randy Pearce, and Spencer Stewart as Associate Portfolio Managers on the Global Reach Fund.
Salt Lake City, UT (PRWEB) June 19, 2013
Grandeur Peak Global Advisors announced today the launch a new global equities fund as the firm continues to expand its footprint among smaller companies around the world. The Grandeur Peak Global Reach Fund (GPROX/GPRIX) has a broad mandate to find what the firm believes are the most interesting equity investments anywhere in the world.
Said Robert Gardiner, CEO & Portfolio Manager, "We founded Grandeur Peak to be a world class global small/micro cap boutique, and the Global Reach Fund will become our flagship portfolio. It will contain our 300-500 favorite equity investment ideas globally and become the umbrella portfolio for all of our other small/micro cap funds. Our primary focus remains on small and micro cap companies because that is where we believe the most interesting opportunities lie."
The Global Reach Fund will have a similar investment focus to the Grandeur Peak Global Opportunities Fund, which was closed to new investors on May 1, 2013. The Global Reach Fund will be more diversified, with 300-500 holdings, while the Global Opportunities Fund will continue to become increasingly concentrated in just 100-150 companies. Continued Mr. Gardiner "we're looking at over 30,000 companies around the world and it's easy to find 300-500 really interesting investments—what we believe to be the best 1-2% of our investable universe. Blake & I have managed long list global portfolios since 2008. We believe this type of fund can beat the market over the long-term because of the opportunities and inefficiencies in the global small cap space, while also reducing portfolio risk by investing in a very diversified basket of quality companies.
Chief Investment Officer and Portfolio Manager, Blake Walker, added "We are pleased to add Amy Hu Sunderland, Randy Pearce, and Spencer Stewart as Associate Portfolio Managers on the Global Reach Fund. Like all Grandeur Peak Funds, the entire research team will be involved in managing the Fund. We have a very collaborative approach, with a unified goal of delivering for our shareholders. Amy, Randy, and Spencer joined Grandeur Peak when we founded the firm in 2011. They are great analysts and have been instrumental in the success our existing funds have experienced to date."
President, Eric Huefner discussed how the new Fund fits into the firm's vision, saying: "In founding Grandeur Peak we laid out a product roadmap within the global small cap space. There are 6-7 strategies that we would ultimately like to manage within this arena. The Global Reach Fund will be the umbrella strategy, with sub-strategies drawing from this portfolio of holdings and being more concentrated—including our two existing strategies, Global Opportunities and International Opportunities. There will be overlap in our strategies, so we look at capacity at not just the individual portfolio level, but more importantly at the firm level. We recently closed our existing strategies at very low asset levels not because we were feeling a capacity pinch, but in part to leave room for future funds that we intend to launch, like the Global Reach Fund."
About Grandeur Peak Global Advisors:
Grandeur Peak Global Advisors is comprised of a highly seasoned and collaborative research team taking a bottom-up approach to investing using disciplined global screening, rigorous company due diligence, and close attention to valuation to find what we believe to be the best investment opportunities around the world. Our bias is towards small and micro cap companies because we believe we can find faster growth among these firms, and often at better valuations due to the lack of analyst coverage. Grandeur Peak Global Advisors, LLC is an employee-owned investment adviser headquartered in Salt Lake City, Utah and registered with the Securities and Exchange Commission under the Investment Advisers Act of 1940.
The objective of all the Grandeur Peak Funds is long-term growth of capital. The Global Reach Fund is new and has limited operating history.
RISKS:
Mutual fund investing involves risks and loss of principal is possible. Diversification does not eliminate the risk of experiencing investment loss. Investing in small and micro cap funds will be more volatile and loss of principal could be greater than investing in large cap or more diversified funds.
Investing in foreign securities entails special risks, such as currency fluctuations and political uncertainties, which are described in more detail in the prospectus. Investments in emerging markets are subject to the same risks as other foreign securities and may be subject to greater risks than investments in foreign countries with more established economies and securities markets.
An investor should consider investment objectives, risks, charges, and expenses carefully before investing. To obtain a prospectus, containing this and other information, visit http://www.grandeurpeakglobal.com or call 1-855-377-PEAK (7325). Please read it carefully before investing.
Grandeur Peak Funds will deduct a 2.00% redemption proceeds fee on Fund shares held 60 days or less. For more complete information including charges, risks and expenses, read the prospectus carefully.
Grandeur Peak Funds are distributed by ALPS Distributors, Inc ("ADI"). Eric Huefner is a registered representative of ADI.
GPG000226 6/30/2014