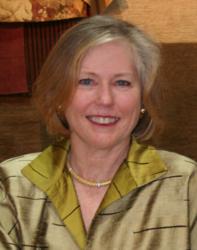 We knew she needed organization, and we showed her how to place the pieces she loved and enhance her space with contemporary textiles and functional accents pieces to create a fresh Country Traditional home, notes Wilson.
Boston, Massachusetts (PRWEB) January 22, 2013
Boston interior design firm Wilson Kelsey Design is featured in North Shore Magazine's "Growing Home" highlighting a retiree's new home.
Wilson Kelsey Design, an award winning interior design firm, created a country traditional home for a homeowner who was looking to blend inherited antiques with modern day amenities. The client, a retired active member of her community and historic society, was looking for more living space and a way to incorporate recently acquired fine antiques from her mother's estate. Her clear stipulations were that she wanted a 'real house' – inclusive of a formal living room and dining room, a guest bedroom, a deck and she did not want to be on street level. Most importantly, she wanted to remain in her same neighborhood.
She found the home of her dreams in a bright, sunny, second floor condo that had recently undergone renovations. The 2,200 square foot space offered all the amenities she was looking for. Having grown up in a beautiful house, she wanted to recreate the feel of her childhood home – a place that was filled with art and antiques, welcoming and never 'don't touch.' Upon a friend's recommendation, she contacted Sally Wilson, ASID whose award winning interior design firm Wilson Kelsey Design was keenly attuned to creating remarkably livable spaces.
After, an initial 'getting to know you' phase with Sally Wilson and partner John Kelsey, the client became confident about the process, the designers' recommendations, and even her own contributions. "We knew she needed organization, and we showed her how to place the pieces she loved and enhance her space with contemporary textiles and functional accents pieces to create a fresh Country Traditional home," notes Wilson. "We made the process easy for her by pre-selecting items so that she would not become overwhelmed by the vast number of choices available." Wilson understood her client so well that she always found at least one selection that she wanted. Sometimes, she liked them all, but Wilson would help her prioritize. The client found this streamlined process to be extremely valuable, as she otherwise would have been perplexed with the selection process.
With budget always in mind, some items were a splurge and others were purchased as readily available retail items. The client searched and found home accent items herself that she felt were within her budget and in keeping with the established aesthetic, but she always ran everything by Wilson first; Wilson became her arbiter of good taste. The client's hands on contributions helped keep her budget in check and allowed her to be a major contributor.
As an active member of her community, the client is delighted with her new home and entertains frequently. And how would her parents feel about what she has accomplished with her inherited treasures? "I think they would be very proud."
About Wilson Kelsey Design
Praised for creating elegant, yet genuinely livable homes, the husband/wife team of Sally Wilson, ASID and John Kelsey, CAPS continues to garner acclamations for their design talents. Based in the greater Boston area, the duo is unique in that they bridge the gap between architect and decorator. They share a strong technical background, including the ability to read and prepare architectural drawings. The former producer of This Old House referred to their work as "heavy-duty interior design." In organizing their firm, they have divided the labor between them into the "hard" and the "soft". John designs and details the hard – interior architectural detailing, cabinet design, lighting, interior construction drawings, construction field supervision, and consultant coordination. Sally initiates and implements project concepts inclusive of interior design, furniture, decorative lighting, antiques, fabrics, and color and finish selections. The homes they design are elegant and sophisticated but always with a sense of comfort and livability. With backgrounds in commercial and corporate design as well as private residences the team specializes in a variety of project types.
WILSON KELSEY DESIGN
Phone: (617) 292-3380
Website: http://www.wilsonkelseydesign.com
Blog: http://blog.wilsonkelseydesign.com