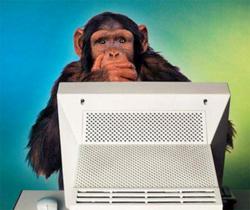 London, UK (PRWEB) January 05, 2013
The htmlmonkeys.com website can now be viewed online. Created by the smartest monkeys on the net its aim is to demystify HTML and programming and help people to understand the benefits that a little HTML knowledge can bring. HTML plays a vital role in website performance although one that many people overlook.
With around one million new websites being created each day the competition for rankings and traffic has never been tougher. While most people understand a little about SEO and how it works, website coding and HTML remain a mystery to many. However the coding behind a website is often one of the most important factors in determining how well it ranks on the major search engines such as Google and Yahoo!
The htmlmonkeys.com website aims to provide clear and concise information on the importance of HTML and website coding and why it is so important. While there has been a trend in recent years for website builders with simple drag and drop interfaces, the sites they create often don't perform very well. Often the sites contain code that is hard for the search engines to read, leading to poor performance in the SERPs.
The htmlmonkeys.com site helps to take the mystery out of HTML so that anyone can optimise their site quickly and efficiently and get the best results possible. Knowing even a little about HTML and programming can be a huge help to webmasters who are struggling to get traffic and rankings.
About Htmlmonkeys.com
The htmlmonkeys.com website is a leading source of information for all things related to web design, programming and website coding. It features a number of guides and articles on the importance of proper coding, the advantages of using HTML and how to optimise a website.
# # #