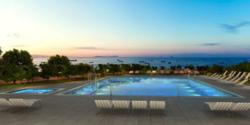 The best place to invest for capital growth in Turkey is Istanbul. The city offers a more reliable rental market and is recognised as the hub of economic growth. Unfortunately there are good and bad areas to invest in Istanbul...
(PRWEB UK) 1 June 2013
Investing in property abroad can be a minefield for the unwary particularly in emerging markets such as Turkey say analysts at property investment firm Colordarcy.com.
Loxley McKenzie, Managing Director of Colordarcy comments, "The best place to invest for capital growth in Turkey is Istanbul. The city offers a more reliable rental market and is recognised as the hub of economic growth.
Unfortunately there are good and bad areas to invest in Istanbul as there are on some areas of the Turkish coast."
Colordarcy offers the following seven tips should help investors avoid some of the potential pitfalls of investing in property according to
1. Carry out due diligence
Doing due diligence is the equivalent of doing homework on an investment. "Many people will enjoy a holiday in Turkey, then quickly decide to invest", McKenzie adds, yet it is important to take a whole variety of factors into consideration before signing on the dotted line.
The first things to consider are the build quality and the location of the property and its price relative to other similar properties in the area. If it is a buy-to-let investment then you will need to look closely at the likely rental yield. Will it cover your costs and generate a profit?
2. Use a reputable overseas property company
Unless investors have good first-hand knowledge of where they want to invest, a lot of money and heartache can potentially be saved by using a reputable agent who specialises in that particular country.
There are many horror stories about investors who have sent large deposits only to find that all that money is lost when developers go bankrupt or have problems with building permits.
A good overseas property agent can give piece of mind.
3. Beware of buying off-plan
A lot of people will advise against investing in off-plan property in any country, particularly an emerging one like Turkey.
However in a growing property market like Istanbul, it can be tempting for investors to try to achieve potentially high earn returns by buying off-plan and reselling the property at a higher capital gain.
This is a high risk strategy which may not always pay off. It is far better to either buy key ready property in Istanbul and have the option to walk around the development before investing or ask an agent to source property from a developer with a strong track record.
4. Make sure you obtain a TAPU (title deed) for your property
In some cases investors have had their overseas property dream turn into a nightmare when they realise that they didn't legally own a property they invested in. This is usually because they have failed to obtain a TAPU which is the most important document an investor can own to prove ownership to the authorities.
There have been cases where property developments in Turkey have been sold to a third party leaving property 'owners' powerless when they try to prove that they own a particular apartment or house.
5. Take out earthquake insurance (Dask insurance)
The risk of a 7.6-magnitude earthquake striking Istanbul by 2030 is greater than 60% (Source: Guardian: A disaster waiting to happen - why a huge earthquake near Istanbul seems inevitable, 2006). With this in mind it is worth investors taking out insurance on their property to protect against such natural disasters.
Dask insurance is a special insurance introduced by the Turkish government to provide protection against the devastation earthquakes can cause. Incidentally DASK insurance is only available for property owners who can produce a TAPU.
6. Use an independent Turkish lawyer
Investors would usually employ the services of a qualified lawyer when investing in their own country and the should do the same when investing in Turkey.
A good Turkish lawyer will know property laws inside out and will be a native speaker. This will come in handy when checking paperwork.
7. Research the city
Istanbul is a large city and there are many districts within its boundaries. This can make it difficult for investors to decide on the best areas to invest. Generally it is better to invest in areas close to the city centre or Taksim such as Beyoglu.
Huge development projects including a new airport and a proposed centre for technology are set to increase the already strong appeal of Istanbul city centre among investors.
In general Colordarcy analysts advise against investing in outlying areas far from the centre unless some kind of rental guarantee can be offered.
Notes to the editor:
Colordarcy is a leading property investment company that specialises in finding positive cash flow investment properties worldwide. Colordarcy investment property portfolio includes some of the best properties for sale in Brazil, Florida, Turkey and the United Kingdom.
For more information, supporting pictures or logo artwork, please contact:
Brett Tudor
PR Manager
Tel: +44 (0) 207 100 2393
Email: press(at)colordarcy(dot)com
Web: http://www.colordarcy.com/