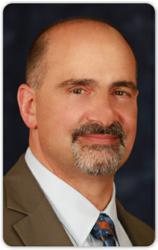 By using a conservative, less invasive approach, the healing process is usually much quicker
North Arlington, NJ (PRWEB) April 19, 2013
Joint sparing techniques, which preserve all or most of the joint, are now being regularly employed with great success and enhanced patient outcomes at Metropolitan Orthopaedics. With the use of improved diagnostic equipment, along with early diagnosis and treatment, it is easier than ever for the patient.
"Many times, patients can avoid major surgery by employing a more conservative approach," says Dr. Kent S. Lerner, Orthopaedic Surgeon and Director of Metropolitan Orthopaedics. "Patients want to return to their active lifestyle as quickly as possible. By using a conservative, less invasive approach, the healing process is usually much quicker."
"I prefer to take a less invasive surgical approach for appropriate patients because there is less damage to the surrounding tissues," commented Dr. Lerner. " The advancement of arthroscopic techniques has afforded us this opportunity. The sooner I can help restore a patient's function, and relieve his or her pain, indicates that I have accomplished our common goal."
For thousands of individuals who suffer from arthritis, there are many treatments to alleviate their pain and suffering before consideration of total joint replacement. For some, medications and physical therapy may provide relief. For others, injectable medication (viscosupplementation) can be of benefit. Individuals with underlying deformities that are contributing to the breakdown of the joint, for example severe bowlegs or knocked knee deformities, may require surgical procedures to realign the joint and offer the patient years of pain-free function and an active lifestyle. In addition, partial knee replacement is a procedure that has over 20 years follow-up with most studies showing higher than 95% success rate.
Regardless of the root cause, pain relief and function are the most important parts of patient care and treatment.
######
Additional Information:
Kent S. Lerner, M.D. is a Board Certified Orthopaedic Surgeon focusing on problems of the hip, knee and shoulder. Dr. Lerner's practice, Metropolitan Orthopaedics, LLC, has two convenient locations: 17 Jauncey Avenue, North Arlington, New Jersey and 4 Brighton Road, Clifton, New Jersey. Dr. Lerner is on staff at St. Mary's Hospital in Passaic, New Jersey, Mountainside Hospital in Montclair, New Jersey, Hackensack University Medical Center in Hackensack, New Jersey and the Clifton NJ Surgery Center. For more information, visit the website at metropolitanortho.com or call 201–991–9019.