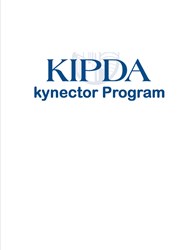 This is an historic day for our Commonwealth," said Congressman John Yarmuth (KY-3). Through kynect, more than 640,000 uninsured Kentuckians now have access to affordable health care – many for the first time.
Louisville, Kentucky (PRWEB) September 30, 2013
On Oct. 1st, open enrollment begins for all Kentuckians looking for affordable health insurance through the new Kentucky Health Benefit Exchange, called kynect (kynect.ky.gov). A press conference will be held by the KIPDA kynector Program, on behalf of the Kentucky Health Benefit Exchange, to begin signups for the uninsured, self-insured, and small businesses at the Jefferson Community & Technical College in Room 151 (Community Room), immediately preceding a 10 AM press conference in Room 166B.
Senior healthcare executives and several governmental leaders, including Kentucky's Lieutenant Governor Jerry Abramson, Louisville's Mayor Greg Fischer, and Congressional Aide Gil Reyes from Congressman John Yarmuth's office, will gather for a press conference to further educate the public about this new approach to healthcare insurance selection.
According to Mayor Greg Fischer, "One of our top goals has been to create a much healthier Louisville for all of our citizens. This kynect exchange offers the potential for tens of thousands of our citizens to have new options for affordable health coverage."
On October 1, 2013
Region 3 Kentucky Health Benefit Exchange Kick-Off – Jefferson Community & Technical College, Health Sciences Building, 110 West Chestnut Street, Louisville, KY 40202
10:00 a.m. – 11:00 a.m. Press Conference, Room 166B
11:00 a.m. —6:00 p.m. Education and Enrollment, Room 151 (Community Room)
In conjunction with the Louisville press conference, KIPDA is working with the Lincoln Trail Area Development District (LTADD), one of its sister agencies, to provide a simultaneous education and enrollment event on October 1. The Press Conference in Louisville will be broadcast over a live feed to the Elizabethtown Community & Technical College, RPC-Room 202, from 10:00 – 11:00 a.m. Education and Enrollment, at Elizabethtown Community & Technical College, will be held from 11:00 a.m. – 6:00 p.m., also in RPC-Room 202.
Other Related Events Announced
Similar events are scheduled at the following locations:
*October 2, 2013 – Oldham County Enrollment Event – 10 a.m. - 6 p.m. - Oldham County Public Health Department.
*October 4, 2013 – Shelby County Enrollment Event– Enrollment Event – 10 a.m. – 6 p.m. – Shelby County Extension Office.
kynect will provide individuals, families and small businesses with easy, one-stop shopping to find the healthcare coverage they need. KIPDA, Kentuckiana Regional Planning & Development Agency, holds the contract to provide certified in-person assisters (also called kynectors in Kentucky) who will help enroll those uninsured in the Medicaid MCO Region 3. This region includes the following 16 Kentucky counties: Bullitt, Breckinridge, Carroll, Henry, Jefferson, Oldham, Shelby, Spencer, Trimble, Nelson, Hardin, LaRue, Grayson, Lincoln, Washington and Meade.
Open enrollment begins October 1, 2013 and runs through March 31, 2014 with coverage beginning as soon as January 2014.
Lt. Governor Jerry Abramson said, "Governor Beshear and I will be traveling the state this week to encourage people to sign up for health insurance. The bottom line is this: check out kynect, because quality, affordable health coverage is finally a reality for every Kentuckian. This is a historic moment that I hope we will all look back on as a turning point in improving the health—and future—of our state."
Starting next year, most Americans will be required to have health insurance. "By using kynect, you may receive payment assistance, special discounts or tax credits to help cover the costs of coverage for you, your family or your employees. The KIPDA kynector Program will work with individuals and small businesses across the Region 3 service area interested in their options. This will allow individuals to compare and select insurance plans and find out if they qualify for programs like Medicaid or the Kentucky Children's Health Insurance Program," said Barbara Gordon, Director of KIPDA's Division of Social Services. An adult earning less than $15,857 a year, and a family of four earning less than $32,500, would qualify for Medicaid.
It is important to note that individuals aged 65 and older will not be included in this open enrollment, since they will enroll through Medicare, and there is a SHIP network that will assist in that process, she added.
The State Health Insurance Assistance Program (SHIP) is statewide and provides free, objective counseling and assistance to people with questions regarding Medicare and other related health insurances. SHIP operates through the state's 15 area agencies on aging and independent living.
"This is a historic day for our Commonwealth," said Congressman John Yarmuth (KY-3). "Through kynect, more than 640,000 uninsured Kentuckians now have access to affordable health care – many for the first time. Pre-existing conditions will no longer prevent you from getting coverage, and insurance companies can no longer set annual or lifetime limits in coverage, meaning battling a major disease won't lead to bankruptcy," he added.
Kentucky is one of 18 states, including the District of Columbia, that is slated to run an exchange for individuals and/or small businesses. The state estimates that 332,000 uninsured Kentuckians will gain coverage through the Medicaid expansion.
Dr. LaQuandra Nesbitt, Director of the Louisville Metro Department of Public Health & Wellness, indicated that Region 3's uninsured population is 154,000 as defined by the Kaiser Foundation.
Health plans and rates will be available on kynect's online portal beginning October 1, 2013.
Please visit http://www.kynect.org on October 1, 2013 for more information on plans.
What is an Exchange?
The Kentucky Health Benefits Exchange will operate as an online marketplace where individual Kentuckians and employees of small businesses can comparison shop for health insurance based on cost, benefits and quality. It will also allow individuals and businesses to apply for premium subsidies and tax credits. Through the exchange, an individual can also apply and have eligibility determined for Medicaid and the Kentucky Children's Health Insurance Program (KCHIP).
On March 23, 2010, the Patient Protection and Affordable Care Act (ACA) was signed into law. The new health care law is designed to ensure that all Americans have access to affordable, quality health care.
Under the Affordable Care Act (ACA), health plans offered in the individual and small group markets are required to offer comprehensive coverage, known as essential health benefits (EHB).
The ACA requires EHBs to include items and services in at least the following 10 categories:

Ambulatory patient services
Emergency services
Hospitalization
Maternity and newborn care
Mental health and substance use disorder services, including behavioral health treatment
Prescription drugs
Rehabilitative services and devices
Laboratory services
Preventive and wellness services and chronic disease management
Pediatric services, including oral and vision care (See 42 USC §18022).
To learn more about these and other events currently being scheduled throughout Region 3, contact your KIPDA kynectors at: 502-266-5571, 1-888-737-3363, or go to http://www.kipda.org.
About kynect
kynect is the one-stop option, a new kind of health insurance marketplace in the state of Kentucky to shop for health insurance. There are no lifetime limits on coverage and children can stay on their parents' plan until age 26. Four categories will be offered — bronze, silver, gold and platinum. All offer the same essential health benefits, but the level determines the premiums, co-payments, co-insurance, deductibles and out-of-pocket costs. With one application, kynect will check your eligibility for programs that can help Kentuckians pay for health insurance. Visit kynect.ky.gov and healthbenefitexchange.ky.gov for more information, or contact the KIPDA kynect Program at 502-266-5571, 888-737-3363, kipdaservingyou.org, or http://www.kipda.org/.