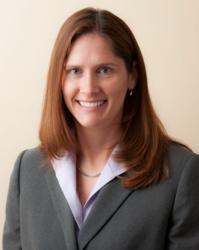 U.S. News & World Report Top Doctor designation is based on physician peer nominations. Dr. Wright was selected as one of the top 1% of fertility doctors in the U.S.
Lexington, MA (PRWEB) June 28, 2013
Kristen Wright, MD, of the Reproductive Science Center (RSC) of New England, was recently identified by U.S. News & World Report as a Top Fertility Doctor based on research conducted by Castle Connolly Medical Ltd., publisher of America's Top Doctors and other health care provider guides for patients. While most physicians are designated by U.S. News & World Report as being among the top 10% in the U.S., Dr. Wright was further honored by being identified as one of the top 1% in the nation in her specialty.
"When a patient needs a doctor with specific expertise," states Ben Harder describing the U.S. News & World Report Top Doctor designation, "his or her current doctor may suggest one. If the doctor doesn't have the name of a trusted [specialist physician] she'll probably turn to her colleagues for input. Such is the nature of how patients and doctors often find top medical specialists. And it's the guiding principle behind the peer-nomination process used to compile Top Doctors."
Castle Connolly, a New York City based company that has worked for nearly two decades to identify the nation's top doctors, bases its selections on nominations submitted by other doctors and reviewed by its physician-led research team. There is no application process. Any doctor can nominate one or more peers, but cannot nominate themselves.
Dr. Wright was also recently honored through a physician-nominated survey conducted by New Hampshire Magazine. She is one of only three fertility specialists awarded Top Doctor status in New Hampshire.
Dr. Wright is Board Certified in Reproductive Endocrinology and Infertility. She completed her Reproductive Endocrinology and Infertility fellowship training at the University of Vermont College of Medicine. Her residency in Obstetrics and Gynecology was completed at the Alpert Medical School of Brown University and Women and Infants Hospital in Providence Rhode Island. Dr. Wright is a member of the American Society for Reproductive Medicine, the New England Fertility Society, the American College of Obstetricians and Gynecologists, and the American Medical Association.
"There is no greater joy than becoming a parent and I feel privileged to be able to assist people with creating their families," states Dr. Wright. When describing her patient care approach, she explains, "The journey through infertility can be stressful and confusing. I strive to partner with my patients to provide individualized and compassionate care with a high degree of personal interaction. I want my patients to know that I am with them through every step of this journey."
Dr. Wright sees patients at RSC New England offices in Bedford and Portsmouth, New Hampshire and North Chelmsford, Massachusetts.
RSC New England is a partner member of IntegraMed Fertility, the largest network of infertility treatment centers in the United States.