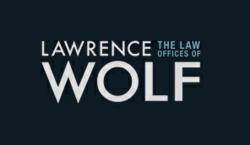 These programs are focused on helping defendants understand their issues and cope with them properly.
Los Angeles, CA (PRWEB) February 07, 2013
Lawrence Wolf considers it of great importance to declare his work in assisting the court liaison, client assistance, and alternative sentencing programs of the Desert Palms recovery center to promote continued help for criminal defendants struggling with addiction.
Coping with Addiction
The recovery programs available at Desert Palms are focused on helping patients understand and overcome drug and alcohol dependence and serve both those mandated by the court and those who voluntarily seek rehabilitation. The center, based in the Palm Springs, California area, has a team of clinicians, therapists, psychologists, and other staff that support patients and help them to confront their addiction and the issues behind it. Based on a patient's desires, the recovery program can go through three stages: the Detox and Residential Phase; the Extended Care Phase; and the Transitional Living Phase. Everyone has unique needs and methods of recovery depending on their life story and the substances to which they are addicted. To learn more, visit http://www.desertpalms.com.
The Aid of Alternative Sentences
California law allows certain criminal offenses to not be penalized by fines or prison time if addiction and mental conditions were the root cause. Instead of imprisonment, defendants are mandated to participate in alternative sentences. These can include rehabilitation programs, participation in Alcoholics Anonymous or Narcotics Anonymous, house arrest, electronic monitoring, and work furloughs. These programs are focused on helping defendants understand their issues and cope with them properly. Rather than sit in prison, defendants can work toward a future that is free of crime, addiction, and the repercussions of a traditional criminal conviction.
A Career Dedicated to the Future of Defendants
California drug crime defense lawyer Lawrence Wolf has been representing defendants facing a wide variety of crimes for more than 35 years. Over the course of defending thousands of clients, Mr. Wolf has been a pioneer in alternative sentencing. By pursuing diversionary and rehabilitation programs for his clients rather than accept imprisonment, defendants are given the chance to face the problems that are plaguing them and improve their lives. Mr. Wolf established The Center for Law and Addiction with Laura McCabe to focus on the personal issues that lead to many criminal offenses. At The Law Offices of Lawrence Wolf, the wellbeing and future of every defendant is their top priority.