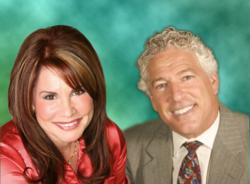 Noel Tichy's latest book, JUDGMENT ON THE FRONT LINE, with Chris DeRose, takes a close look at why emotional intelligence (EI) is a key ingredient for star performance. Building trust relies on strong interpersonal skills and high emotional intelligence.
Santa Barbara, CA (PRWEB) April 14, 2013
Leadership Development News, is recorded live with Dr. Noel M. Tichy, Dr. Cathy Greenberg, best-selling author and leadership consultant, and Dr. Relly Nadler, PsyD, Master Certified Coach, both co-founders of XCEL Institute. This episode covers how building trust and growing skill in emotional intelligence (EI) is core to great leadership. BusinessWeek and Business 2.0 describe Tichy as one of the "Top 10 Management Gurus."
Judgment is integral to emotional intelligence and to the crucial leadership skills that build employee trust. The details from Dr. Tichy's latest book, JUDGMENT ON THE FRONT LINE: How Smart Companies Win by Trusting Their People, with Chris DeRose, are shared in greater detail on the show.
Dr. Tichy's definition of leadership results from decades of experience in developing executives and leaders for the top companies of the world including Best Buy, GE, PepsiCo, Coca Cola, GM, Nokia, 3M, and Royal Dutch Shell. Dr. Noel M. Tichy is a recognized expert in leadership development and author of numerous books and articles.
In addition to being a Professor of Management & Organizations at the University of Michigan, Dr. Tichy is the director of the Global Business Partnership. For over a decade, he ran the Global Leadership Program developing senior executives for a 36-company consortium of Japanese, European and North American companies and conducted action research on globalization in China, India, Russia and Brazil.
Dr. Greenberg and Dr. Nadler develop top executives and present team trainings and workshops using Emotional Intelligence tools. They have coached leaders and teams for well-known corporations like Accenture, DreamWorks Animation, Comcast Entertainment, Fedex, Vanguard Health, Disney, Hilton, ATT and many others. Qualified to administer and even certify professionals in MHS's new EQi, 2.0 assessment, they understand the nuances of why emotional intelligence is key to developing top performing leaders and how to raise it.