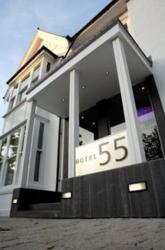 London, UK (PRWEB) January 24, 2013
The simplytravelinfo.com is now live and available to visit for anyone looking for the best hotels and places to stay in London, Poland and around the world. Featuring reviews and guides to hotels of all sizes and budgets it should be bookmarked by everyone taking a trip this year.
The website has a wealth of information to offer visitors to London and can help people on all budgets find the place to stay that is exactly right for them. London has some of the best hotels in the world and while everyone knows about The Ritz and The Savoy there are plenty of other places to stay that can make a trip to the capital even more exciting.
The simplytravelinfo.com offers guides and reviews of many of London's finest hotels including capsule style accommodation at Yotel, traditional and affordable rooms at Hotel 55, boutique hotels such as Myhotel and urban cool for those on a budget at The Hoxton. While a trip to London can be expensive there is plenty of affordable and stylish accommodation available for people who know where to look. The simplytravelinfo.com website has been created to help travellers on all kinds of budgets find just what they are looking for.
The simplytravelinfo.com website is a unique guide to the best hotels that London and the rest of the world have to offer. Featuring reviews and guides for all kinds of hotels from 5 star luxury hotels to hostels and bed and breakfasts, it aims to give travellers the information they need when they need a place to stay.
About Simplytravelinfo.com
The http://www.simplytravelinfo.com website is dedicated to helping people find the best hotels around the world. Whether they are looking for the best London hotels, Poland hotels, a unique boutique or cheap and cheerful lodgings the simplytravelinfo.com website can help them to find it.