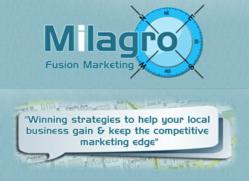 We are excited about bringing our skilled digital marketing team to Cyprus Villas Pissouri and we look forward to enhancing their brand
Glasgow, Scotland (PRWEB) May 27, 2013
Cyprus Villas Pissouri (CVP) provides well equipped home from home holiday vacation villas close to the beach in Pissouri Bay.
Pissouri Bay is located at Cape Aspro in the west and ends in the rocky area named "Mavrorotsos" at the eastern end of the beach. It is roughly half way between Limassol and Paphos, at about 30 km in each direction. The area has a number of hotels, bars, restaurants and tavernas which all contribute to a lively, yet peaceful and friendly tourist location.
Milagro Fusion Marketing is providing a full service marketing package to Cyprus Villas Pissouri to help increase its brand visibility, website traffic and build new client relationships. This includes graphic and website design with web hosting, plus Search Engine Optimisation (SEO), PR and press release writing and distribution services.
"We are partnering with Milagro Fusion Marketing on the recommendation of another villa rentals company" explained Mrs Simpson, Cyprus Villas Pissouri founder and owner "We understand that Milagro Fusion Marketing is a leading-edge Glasgow Marketing Consultancy, so when we decided to design and develop our new website they were the natural choice".
Mrs Simpson continued, "We believe that there are so many advantages to be gained from choosing a villa holiday in the peace and tranquillity of the Pissouri Bay that we want to let more people know about it. With Milagro Fusion Marketing we aim to ensure that we build a strong online presence that will help us stand out in a competitive Cyprus villa rental market."
"We are excited about bringing our skilled digital marketing team to Cyprus Villas Pissouri and we look forward to enhancing their brand on the Web and bringing them new clients" said Christian Morletti, Milagro's social media assistant
About Cyprus Villas Pissouri
Cyprus Villas Pissouri is a small, family owned company specialising in holiday villa rentals with pools in the Pissouri Bay are of West Cyprus.
About Milagro Fusion Marketing
Milagro Fusion Marketing brings specialist digital marketing and publishing services to, entrepreneurs and businesses who want to skyrocket their online visibility and popularity via digital and social media channels. Milagro Fusion Marketing specialises in content marketing, Kindle and paperback publishing, public relations and SEO. The owner Maya Mendoza was recently awarded the title Best Marketing Consultant Glasgow.