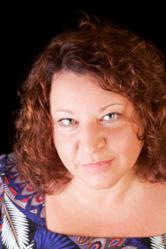 When done right, a modern press release is a highly effective marketing tool
Glasgow, Scotland UK (PRWEB) June 06, 2013
Maya Mendoza, owner and founder of Milagro Fusion Marketing, Glasgow, will give a one-hour interactive workshop about the "10 Top PR and Marketing Benefits of a Press Release", and answer questions at CafePrenur Meetup at Offshore Cafe 3/5 Gibson Street, Glasgow, G12 8NU on June 7th at 12 noon.
CafePreneur is a unique networking MeetUp for entrepreneurs and self-starters in Glasgow who work in cafes. It is the brainchild of Jim Byrne, who runs a Glasgow based web design business
"I've started CafePreneur up because I'm not keen on traditional networking events but still see the value of meeting and learning from other business owners." Byrne said
CafePreneur has an unusual networking ethos. Members are asked to refrain from selling their business to the group and the handing out of business cards during the event is discouraged.
"The 'no sell –no tell' rule allows people to relax, it takes the pressure off trying to find the next client and helps people to build genuine connections that often lead to real friendships and solid lucrative business associations down the road" says Byrne
When asked why Press Releases are important to a small business owner Mendoza responded:
"Press releases have evolved. These days, they aren't just designed to prompt a journalist to write an article or educate media and industry thought leaders. If done right, a modern press release is a highly effective marketing tool designed to trigger the interest of, and connect with businesses prospects."
Mendoza Continued, "when utilised in this way a press release is a great way to both develop an online presence and build industry authority and professional credibility at the same time. I'm really looking forward to sharing my business insights and knowledge about how to generate and leverage publicity with this group."
Among the topics to be discussed:

Press releases and reputation management
Why Press releases are good for SEO
How Press releases bring more clients to a business
Online Marketer and Publicity Expert, Maya Mendoza helps entrepreneurs and small business owners become recognized experts in the media through training, publicity tools and Kindle and paper book publishing. Mendoza was recently awarded the title Best Marketing Consultant Glasgow.
About Milagro Fusion Marketing
Milagro Fusion Marketing brings specialist digital marketing and publishing services to, entrepreneurs and businesses who want to skyrocket their online visibility and popularity via digital and social media channels. The company specialises in social media lead generation, content marketing, Kindle and paperback publishing, public relations and SEO.