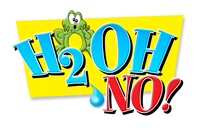 Based on her vast experience in working with schools, curriculum committees and the PTA, along with her personal management style, Maureen is a perfect fit for this position.
(PRWEB) February 06, 2013
Education Advocate is Poised for New Challenges and Opportunities
Minneapolis, MN (February 5, 2013) – Maureen Kvam has been selected to lead Elevation Education, a company that produces a multisensory learning experience that brings IMAX-quality science assemblies into elementary schools. As Director, she is responsible for building the business by maintaining key relationships with schools and organizations interested in engaging and educating students (K-6), as well as analyzing and exploring educational and market trends. http://vimeo.com/51577945
Prior to joining Elevation Education, Maureen oversaw business opportunities, development and growth of the health and wellness business for NTC (Elevation Education's sister company). She also had a successful career in national television sales as VP and Sales Manager in New York and Minneapolis for Avery Knodel and SelTel. Originally a transplant from New York, she and her husband wanted to have more quality time with their young children, so she retired and they moved to Minnesota.
"As an avid fundraiser, children's advocate and PTO President, I was able to use my sales and management experience to develop and execute strategies to achieve fundraising goals for local school districts, PTA's, booster clubs, museums and local cancer research. One of the fundraising events that I coordinated and organized raised over $100,000 for 70 remarkable high school theatre students, enabling them to perform at the Edinburgh Fringe Festival. It was truly rewarding and had a profound impact on those students and parents. "
"Based on her vast experience in working with schools, curriculum committees and the PTA, along with her personal management style, Maureen is a perfect fit for this position," says Ward Eames, Founder and President of Elevation Education. "She has a real passion for education and isn't afraid to show it. We're very excited to have Maureen leading the team."
"Every child learns differently. It's great to be able to connect with them using their learning style. If they're a tactile learner, we have a handheld Student Response System™ that engages them in an exciting educational game and measures their progress in real time," says Maureen. "Or maybe they're a visual learner and we can engage them with the IMAX quality film created by our internationally renowned science partner Science North. Then you throw in the secret sauce, live theatrical performance, and you've got the best of all worlds."
Ms. Kvam concludes, "Besides, teachers don't typically have those kinds of resources at their disposal. That's why I'm so excited about offering elementary schools our Elevation Education programming. A multiplatform production of this magnitude that dynamically engages their students around the important STEM subjects (science, technology, engineering and math) will add real context to their classroom curriculum. It's exactly kind of educational program I was always on the lookout for as a board member of the Minnesota Children's Museum."
About Elevation Education
Elevation Education is a division of the NTC Research Foundation (NRF), a 501(c)3 not-for-profit organization dedicated to developing better ways to educate young people about important life skills using educational theatre techniques that integrate with traditional multiplatform communication tools (film, internet, print, and classroom). Elevation Education programs use the highest quality cinema, theatre, audience participation and entertainment techniques to actively engage students with important educational concepts. Developed and tested in schools around the country for over 35 years by the NRF's production arm, The National Theatre for Children (NTC). http://www.elevation-education.org
###
Please direct inquiries to:
Mark Luger, 612-850-3614
Manager, Public Affairs
mark.luger (at) elevation-education (dot) org