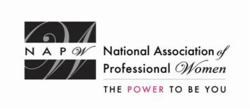 We are exceptionally proud of the young men and women in this program and the progress they have made.
Garden City, NY (PRWEB) December 24, 2013
The National Association of Professional Women honors Cynthia J. Donathan as a 2013/2014 Professional Woman of the Year for leadership in nonprofits with this prestigious distinction. As the largest, most-recognized organization of women in the country, spanning virtually every industry and profession, the National Association of Professional Women is a powerfully vibrant networking community with over 600,000 members and nearly 400 Local Chapters.
"My position is a new one. I was director of human services/director, workforce development for 28 years at Goodwill Industries of Tulsa and was ready for a change," says Ms. Donathan. She brings a wealth of knowledge and hands-on experience in providing rehabilitation services to those with disabilities to her role as director of transition services/supported employment.
Ms. Donathan, who has a master's degree in psychology from Oklahoma State University, says the nonprofit organization's transition school-to-work programs are growing. She was selected to oversee the department's expansion, particularly its pilot program that serves youth on the autism spectrum, a program that has proven to be very successful.
"We are exceptionally proud of the young men and women in this program and the progress they have made," says Ms. Donathan. She will continue to develop and implement innovative ideas such as providing job coaches to assist those with severe disabilities, and form partnerships with high schools and the business community to ensure those who want to work have the opportunity to do so. She is the company lead in national CARF (Commission on Accreditation of Rehabilitation Facilities) accreditation. "On our first accrediting visit by the CARF surveyors, Goodwill Tulsa was awarded a three-year accreditation, the highest score awarded," she says.
NAPW provides an exclusive, highly advanced networking forum to successful women executives, professionals and entrepreneurs where they can aspire, connect, learn and achieve. Through innovative resources, tools and benefits, professional women interact, exchange ideas, advance their knowledge and empower each other.