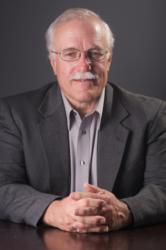 In the past twelve months (December 1, 2011, to November 30, 2012) we have seen the greatest number of
new members (5,280) join Samaritan Ministries, more than in any other year in our history of health care sharing.
Peoria, IL (PRWEB) January 17, 2013
With growth come challenges, Samaritan Ministries International founder and President Ted Pittenger says in the January 2013 issue of the Christian Health Care Newsletter.
The health care sharing ministry based in Peoria, Illinois, continues to grow at a rapid pace, with 5,280 new member households signing up in a 12-month period, from December 2011 through November 2012, Pittenger writes in his annual State of the Ministry report.
"To help put the growth in new members in perspective, when Samaritan began in September 1994 with the very first member household (my family), it took 64 months to reach household number 5,280," he says.
Pittenger credits most of the growth to word-of-mouth advertising by Samaritan's more than 22,000 member households.
Also in the January newsletter:
--Someone does reign over a world government. Do you know Who it is? Rob Slane talks about Who really runs things in his monthly worldview article.
--Samaritan members Regan and Amy Barr discuss their Lukeion Project, which teaches about the Classical world online, in this month's Member Spotlight.
--The book "Root Canal Cover-Up" by George E. Meinig is reviewed by Jed Stuber.
Ray King's monthly Doorpost feature looks at Ephesians 5:3,5.
The Christian Health Care Newsletter is published monthly and sent to Samaritan's member households. You can view selected articles at http://www.samaritanministries.org/blog.
Samaritan Ministries International seeks to help members of the Body of Christ carry out the Great Commission through ministries that enable Christians to better obey Jesus' commands. This is currently done through the Christian Health Care Newsletter health care sharing ministry and the Morning Center maternity hospital ministry. For more information, contact James Lansberry, 877-764-2426, Ext. 186, jlansberry (at) smchcn (dot) net; or Mike Miller, 877-764-2426, Ext. 142, or 309-642-9529, mikemiller (at) smchcn (dot) net.