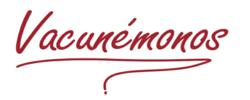 Washington, DC (PRWEB) January 29, 2013
Influenza activity has spread to almost every state, which poses a serious public health threat to our communities, according to the Centers for Disease Control and Prevention (CDC). Although we are approximately halfway through the 2012-2013 flu season, CDC officials said it is not too late to get the flu vaccine. Moreover, it is critical for everyone to continue protecting themselves from influenza, especially older adults and other high-risk populations.
The CDC also reported that the hospitalization of people who are 65 and older is on the rise. In general, 90% of the flu related deaths each year are among those in this age group. Further, the particular strain of influenza predominant this 2012-13 flu season, H3N2, is particularly severe for seniors. Therefore, it is important for all older adults to get the flu shot if they haven't done so yet. While there are some shortages in certain areas, there are still vaccines available and there are plans to produce more doses.
While the vaccine is the best defense against the flu, there is a second line of defense CDC officials mentioned: influenza antiviral drugs. They have proven to greatly reduce the severity and duration of flu symptoms, including the risk of death, especially when administered within the first 48 hours. Further, CDC officials recommended that patients who are considered high risk, including older adults, who test negative for the flu receive influenza antiviral drugs regardless as the rapid flu test can yield false negatives.
Protect Families and Communities Against Influenza
There are several steps to protect families and communities from the seasonal flu:
Get a flu shot. The flu shot (vaccine) is the best tool to prevent the flu.
Those who received the vaccine this season are 62% less likely to develop the type of flu that requires medical attention and treatment. The Flu Vaccine Finder at http://www.flu.gov helps people to find the nearest location to get vaccinated, but the CDC recommends calling ahead to ensure that doses are available.
Wash hands frequently with soap and warm water for 20 seconds. If
soap and water are not available, an alcohol-based hand rub or sanitizer is recommended.
Cover mouth with a tissue when coughing and sneezing. Then, throw
used tissues in the waste basket. If tissues aren't available, cough or sneeze into an upper sleeve or elbow— not hands.
Those with a cough and fever should stay home. When presenting flu-like
symptoms, it's important to call a health care provider and get treated as soon as possible, especially those with chronic conditions, such as diabetes. Treatment may include antiviral medications, which diminish the health impact of the flu.
Raise awareness about the importance of preventing infectious diseases such as the flu. Through the Vacunémonos initiative, NHCOA is working to increase adult vaccination rates among Hispanic older adults. To learn more visit http://www.nhcoa.org/vacunemonos.