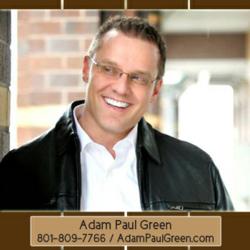 Oslo, Norway (PRWEB) June 24, 2013
A Norwegian neighboring blogger took opposition to the way in which Xocai was being advertised in Norway and wrote a sequence of blog posts critical of the way Xocai was being marketed locally.
Terje Babsvik was recently awarded as a MXI Corp recruiter for his hard work and building of a "Norwegian Ethics Team," which focuses solely on stability in the company, and squelching all false claims in the "Chocolate Mafia."
Adam Paul Green, a Xocai Healthy Chocolate ambassador, will interview Mr. Babsvik on May 19, 2013 on his webinar.
To join Adam and Terje:
Call number: 888-998-7766
Webinar log in Site: http://xocaimeeting.bojabie.com/
Those who can make it there will receive the details on the science behind Xocai's new crème, lotion, serum, cleanser, SPF and other cosmetically skin spot application products. Enter this promo code and receive a special gift at no charge: "Terje Babsvik"
About MXI Corp: Established in 2005, Marketing Xocolate International Corporation (MXI-Corp) is the world leader in great tasting, healthy, dark, chocolate products. MXI Corp was founded upon the same solid foundation that the Brooks' family used to build their enormous Pure De-lite Low Carb Chocolate Company (circa 2000) which had retail sales in Wal-Mart, 7-Eleven, Rite-Aid and Walgreen's of over $300,000,000. All MXI products are focused on potent doses of delicious, antioxidant-rich Belgian cacao. MXI-Corp believes that the high levels of natural antioxidants and Polyphenols that are found in its cacao can provide a viable solution to individual nutritional needs. The Xoçai™ (sho-sigh) line, which currently includes nine products, is manufactured utilizing a cold-press process, which preserves the nutritional values of the company's proprietary blends of vitamins and minerals. MXI is recognized as the category creator and world leader in healthy chocolate. The vision of Xoçai is to transform and improve individual lives worldwide through its unique chocolate products. One unique element of the company's formulations is their proprietary high-antioxidant blend of cacao, Açai and blueberries, called XoVita™. The Xovita ingredient combination is exclusive to Xoçai. Nevada-based MXI-Corp is a privately held company. Xocai's nine chocolate products have the highest ORAC (antioxidant-measuring test) and flavonoid rich products available on the market. The Brooks family, owners and operators of MXI-Corp, have total combined chocolate sales of more than $1 billion. MXI Corp is now operating internationally in 41 countries.