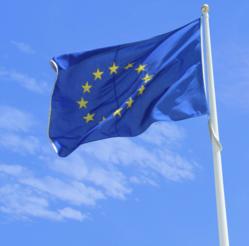 ...losses on property can be substantial in countries that are encountering extreme economic difficulties.
(PRWEB UK) 30 May 2013
While global GDP is expected to increase by 3.1% marking signs of a recovery from the global financial crisis, the Eurozone is set to go into reverse by 0.6% in 2013. (Source: OECD May 2013)
With property markets so intimately linked to the health of economies, property investors will need to look beyond Europe for the best return on investment say analysts at Colordarcy.
Commenting on the latest OECD forecast, Loxley McKenzie, Managing Director of Colordarcy said, "Property investors should consider the short term as well as the long term when it comes to investing in property. As has been seen in the five years since the global financial crisis began, losses on property can be substantial in countries that are encountering extreme economic difficulties.
Spain has still to recover, with property prices falling a further 7.7% on last year and it will take some time for that country's average property prices to increase the 26.5% necessary to reach the level they were at in 2007 (Source: Economist, 18 May 2013)
Unfortunately for Spain, the direction prices are taking means that recovery is further away than it was a year ago."
Colordarcy analysts highlight the United States and Florida in particular as one destination where property investors can take advantage of rising property prices underpinned by a sustainable economic recovery.
GDP in the US is expected to rise 1.9% this year before accelerating to 2.8% in 2014 (Source OECD). Florida property continues to attract investor attention with the rebound in prices showing no sign of cooling.
The latest report from the Case-Shiller real estate index has property values in Miami 10.72% on last year.
Colordarcy are currently offering investors an opportunity to invest in Tenanted Miami Townhomes at Prices from $124,400 / £77,750. Net yields are expected to be in the region of 6% to 9% and all investments come fully managed.
Notes to the editor:
Colordarcy is a leading property investment company that specialises in finding positive cash flow investment properties worldwide. Colordarcy investment property portfolio includes some of the best properties for sale in Brazil, Florida, Turkey and the United Kingdom.
For more information, supporting pictures or logo artwork, please contact:
Brett Tudor
PR Manager
Tel: +44 (0) 207 100 2393
Email: press(at)colordarcy(dot)com
Web: http://www.colordarcy.com/