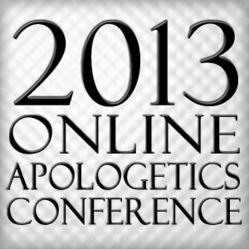 Holmen, Wisconsin (PRWEB) April 17, 2013
Athanatos Christian Ministries 2013 Online Apologetics Conference announces noted author and Executive Director of Policy Intersections Research Center, Anthony Horvath, will be speaking on "What does Christianity have to do with abortion?" at the 4th Annual Online Apologetics Conference, scheduled to be held April 21-23, 2013. The previously announced theme of this year's conference is "A Defense of the Faith is a Defense of Life".
Policy Intersections Research Center was founded in November of 2012 by Horvath to better facilitate his pro-life and pro-liberty advocacy. He is the author of a pro-life book titled "We Chose Life: Why You Should Too" that shared his story and pleads with people to keep their unborn child, even if it is diagnosed with a birth defect.
He attended and completed the International Academy of Apologetics, Evangelism, and Human Rights in Strasbourg, France, under John Warrick Montgomery and Dr. Gary Habermas. He is included in the National Lutherans for life speaker's bureau and was president of Wisconsin Lutherans for Life in 2011-2012.
He is also the director of the Christian apologetics ministry, Athanatos Christian Ministries. The author of numerous books and columns, he is a prolific writer. His writing includes non-fiction, featured primarily through his blog, and also fiction, featured especially through the Bard and Book author community.
Horvath became more fully involved in the pro-life cause on account of his daughter, diagnosed in the womb with spina bifida. He and his wife were given the 'choice' to 'terminate' her, which they firmly rejected. He later learned that the majority of children diagnosed with a birth defect in the United States are aborted. He set out to discover why that was the case, and his pro-life advocacy resulted. His discovery of how much the issues of life and liberty are intertwined–and mutually under assault–resulted in the Policy Intersections Research Center.
ACM has announced the following goals of the 2013 Online Apologetics Conference:

Highlight the historical connection between genuine human rights and liberties and the broad acceptance of the Christian worldview…and the converse.
Observe that beliefs tend to automatically lead to actions based on those beliefs, and call attention to the importance of having well-reasoned, well-evidenced beliefs.
Raise awareness of the fact that those with a Christian worldview tend to have 'pro-life' attitudes and perspectives and argue that consequently, the defense of that worldview, that is, Christian apologetics, has an important role to play in defending Life.
Draw a clear connection in the minds of attendees between the Gospel and life issues and take aim at the notion, often held by Christians themselves, that topics such as abortion, euthanasia, embryonic stem cell research, assisted suicide, human cloning, etc, are 'political' issues where 'religion' has no business involving itself.
Registration is still open for the 2013 Online Apologetics Conference. Cost for individuals is $30 and a church/small group registration rate is also available.