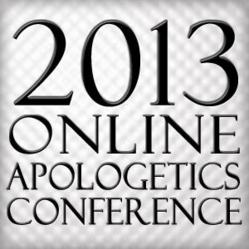 Holmen, Wisconsin (PRWEB) April 15, 2013
Athanatos Christian Ministries 2013 Online Apologetics Conference is set to begin this Sunday and will run through April 23rd. This marks the fourth year for the popular online conference.
The theme for the 2013 Online Apologetics Conference is "A Defense of the Faith is a Defense of Life". ACM's online conference will probe the connections between a pro-life worldview and a Christian worldview and call upon Christian apologists to be ready to defend life with the same level of preparedness that they defend the faith. It will call upon Christians everywhere to see a pro-life worldview as an integral part of their Christian faith and act accordingly.
Featured speakers at the 2013 Online Apologetics Conference are: Dr. Gary Habermas, Dr. Ryan MacPherson, Dr. Angus Menuge, Derek Elkins, Dr. Holly Ordway, James Agresti, Greg Koukl, Jason Jones, Anthony Horvath and featured keynote speaker, Steven Mosher. This year's conference will also have guest lectures by Jamie Greening and Nick Kaminsky.
Registration for the conference is available through the conference website.